Flipkart to announce $1-bn fund-raising today
By Christopher Brace | Vjmedia Works | July 29, 2014
The country's top e-commerce company is also said to be planning a new sprawling complex of 1.5 mn sq ft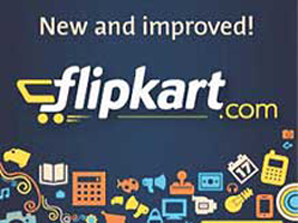 Flipkart co-founders Sachin Bansal and Binny Bansal (not related to each other) will make a $1-billion fund-raising announcement on Tuesday at a hotel in Bangalore's central business district.
Till recently, the Bansals had shied away from press conferences; fund-raising ones have been mostly restricted to the Flipkart office in Bangalore.
However, this is different. It will go for $1 bn in one go, as against a total of $760 million in seven years since its launch. Not only is Flipkart's estimated valuation at $5 bn already a talking point but so is its likely international listing sometime soon. Now the country's top e-commerce company (it started as an online bookstore in 2007) is competing hard with American giant Amazon — where the two Bansals, now in their early 30s and ex-batchmates at Indian Institute of Technology, Delhi, had once worked.
It is also believed to be planning a new sprawling complex of around 1.5 million sq ft. The company, which had perhaps begun planning the $1 billion funding many months earlier, has not commented on any of this.
Many things have changed for Flipkart since it raised $200 mn from its existing investors in July 2013. Rivals had at that point highlighted the absence of new funding entities, hinting at an inherent flaw in the company.
Earlier this year, it roped in new investors like Russia's DST Global, acquired leading fashion portal Myntra, crossed the $1 billion annual sales mark and is now set to announce a never-before scale of fund-raising by an Indian internet company.
In the latest round of fund-raising that is set to be announced, investors like Singapore sovereign wealth fund GIC and US-based T Rowe Price are likely to be a part.
With the new government and renewed international confidence, existing global funds have intensified their engagements and many new ones are looking to enter the growing e-commerce market, according to a source. Flipkart appears to be among the reliable ways to do so, he added.
Recently, Singapore-based Temasek invested in e-commerce player Snapdeal, a rival to Flipkart.
Exclusive launches on the website, starting from the success of the Moto G smartphone, was a turning point for Flipkart, says a sector insider. The latest was the launch of Chinese smartphone XIAOMI; the site crashed for a few minutes.
Experts say that Amazon's expansion in India would be a challenge. "Amazon will not spend only $1 bn in India. Amazon's quick growth and aggressive marketing might have sent some chills to domestic players but this will be Flipkart's way to market leadership," said an analyst.
There's already a buzz of further acquisitions that Flipkart could make in the fashion category. Meanwhile, the company is gearing up to launch a furniture category.