Flipkart to offer merchant support services
August 20, 2015
F1-Stop to provide training, cataloguing and financial assistance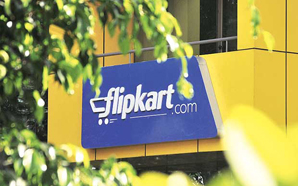 E-commerce portal Flipkart will provide basic support services to small business enterprises, which form almost 90 per cent of all merchants on the online marketplace.
Flipkart One Stop, or F1-Stop, will provide sellers services like registration, training, cataloguing, packaging and financial assistance. It will help first-time merchants with the intricacies of online selling and save them the effort of searching for service providers for basic tasks.
Ankit Nagori, chief business officer, said these service providers would be verified by Flipkart.
The company is starting with 10 cities and will scale up to 20 by the end of this year.
"This kind of seller support, or consultancy services, will help sellers who are mainly operating in the offline world and want to quickly come online," said Nagori.
He added F-1 Stop would assist the company to expand its network from 30,000 sellers to 100,000 by the end of this year.
The project was the result of observation that certain sellers were stagnating on Flipkart's network and needed help in scaling up.
Flipkart's smaller rival Paytm recently launched a similar initiative for small and medium enterprises to come online. Through its GoBig platform, the Alibaba-backed firm provides technology tools such as content writers, web marketers and photographers, and has a directory of service providers that extend loans.
Paytm also hopes to expand the network of merchants on its e-commerce marketplace from 60,000 to 100,000 by the end of this year. However, Flipkart said its service was different. Instead of being a directory of services, all the essential ones will be provided by a single merchant to its vendors.
The company has tied up with full service agencies Sellerworx, 99yrs.com, BluBox, Chikiweb and Browntape. Flipkart plans to add 50-60 agencies by the end of this year.
HELPING HAND
F-1 Stop is expected to assist Flipkart expand its network from 30,000 sellers to 100,000 by year-end
The company is starting with 10 cities and will scale up to 20 by the end of this year
The e-commerce company plans to add 50-60 agencies by the end of this year
It has tied up with full service agencies Sellerworx, 99yrs.com, BluBox, Chikiweb and Browntape