Flipkart's growth capital program for sellers crosses INR 125 crore milestone
Vjmedia Works | September 01, 2016
Flipkart's easy financing initiative with over 3000 seller applications has received massive adoption generating 800+ loans disbursing an amount of INR 125 crores.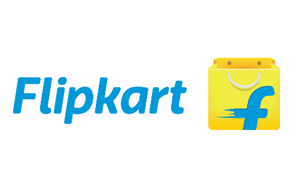 In just a year of its launch, "Flipkart Growth Capital" program has successfully disbursed loans amounting to over Rs. 125 crore to more than 800 sellers on its platform. Flipkart has partnered with 8 financial institutions for the initiative to offers collateral-free loans with interest rates starting at 11.40%. Mobile, Electronics, Fashion and Fashion accessories are the few categories that witnessed highest adoption for the program.
Launched in July 2015 with the aim to create a robust platform for sellers to compare and access capital seamlessly, Flipkart Growth Capital program received an overwhelming response with over 3000 applications in the initial months of the launch. Sellers across India gained access to loans with minimum documentation within shortest turnaround time. So far, Flipkart has furnished over 800 loans and interestingly, 80% of the loans were availed through the collateral fee format. Moreover, 95% of the total loans disbursed are overdraft working capital loans that provide ideal repayment flexibility to sellers.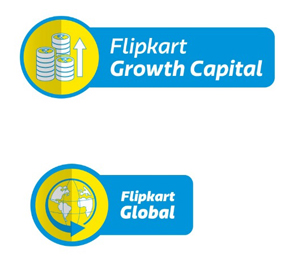 Speaking on the success of the program, Anil Goteti, Head- Marketplace, Flipkart, said, "Availability of finance is one of the major barriers for the growth of small businesses in both online and offline space. Flipkart's Growth Capital Program addresses that issue and facilitates our sellers by helping them connect with trusted lenders in the industry. Considering the success of the program and increasing demand for the initiative, we are estimating this to hit the 200 crores mark by the end of this festive season. We are also planning to launch promotional offers with our lenders for the festive season in the following two months. This will definitely enable our sellers to grow their business and provide quality products to millions of customers shopping on the platform."
"While our business was growing at a usual pace, access to capital still remained an issue, and this is the challenge for most sellers. Flipkart Growth Capital initiative opened up this venue, enabling our business to worry less about funding and invest in long-term business initiatives. The results have been evident in a short span, with our business growing by over 100%. The process of availing the scheme is also extremely seamless and hassle-free." said Prashanth S P, Managing Director of Rajdhani Cotton, a leading seller on the platform.
Flipkart Growth Capital Program has seen major acceptance in North India with close to 60% of the applications coming in from the region. Delhi-NCR alone forms 35% of the volume of applications along with other metro cities as major contributors. Mumbai, Bangalore, Jaipur and Surat also saw a good uptake in the applications. Interestingly, a major chunk of the applications were from Tier 2 towns like Meerut, Tirupur, Erode and Salem further proving the growth and acceptance of e-commerce in smaller centers Along with Flipkart Growth Capital Program, the company has also launched SBI's e-commerce SME loan product recently. This loan product is targeted at smaller sellers who are relatively new to credit and therefore can avail this loan by only submitting KYC documents. So far, a total of 50 loans have been sanctioned in a span of two weeks under this initiative.