Future forays into cash & carry with UK's Booker Group
November 15, 2016
The company, with a stated goal of Rs 1 lakh crore in annual turnover by 2021, made this announcement in a BSE filing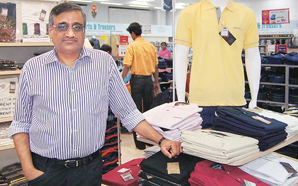 Future Consumer, food and fast moving consumer goods (FMCG) arm of the Future Group, announced it was getting into the cash and carry (wholesale) business in a joint venture (JV) with the UK-based Booker Group to expand and develop Booker India.

The company, with a stated goal of Rs 1 lakh crore in annual turnover by 2021, made this announcement in a BSE filing.

Booker Group entered India in 2009 and has invested in creating a network of six cash and carry stores that supply food, FMCG and related merchandise to small retailers and enterprises in Maharashtra and Gujarat. It operates out of four locations in Mumbai and one each in Pune and Surat.

Booker Group is the UK's leading food wholesaler, offering branded and private label goods to a little over 900,000 business customers — independent convenience stores, grocers, leisure outlets, pubs, restaurants. The Group comprises Booker Wholesale, Makro, Booker Direct and Booker India, among others.

Future Consumer offers a range of brands and products that includes Tasty Treat (processed food), Nilgiris (dairy & bakery), Sunkist (beverages), Swiss Tempelle (personal care), Kara (beauty-on-the-go) and CleanMate (home care). These will also now be distributed through the Booker India network.

"Booker India has developed one of the lowest cost distribution networks for FMCG products through its cash and carry network in India. We are now happy to join hands to leverage their expertise in engaging with small, neighbourhood retailers and reach out to them with the FMCG brands and products being developed by our organisation," said Kishore Biyani, vice-chairman, Future Consumer.

Future Consumer has dedicated manufacturing facilities at India Food Park, Tumkur (Karnataka), with extensive sourcing and processing facilties across the country. The company also operates JVs with Migros Group from Switzerland and Aussie Oats in Sri Lanka, and a licensing partnership with Sukist Growers from California, USA.

Its products are distributed through multiple retail chains such as Big Bazaar, EasyDay, Heritage, Nilgiris, Aadhaar, Annapurna Bhandaar, Metro Cash & Carry and Tesco Star Bazaar, beside other channels.

Metro Cash and Carry and Walmart India plan to expand their base in India. Metro AG wants to double wholesale stores in the country to 50 by 2020. Walmart plans to add around 50 stores in the next five years.