Gem Selections opens its premiere flagship store in Bengaluru
By Retail4Growth Team | Retail4Growth Team | October 06, 2020
With the recent launch and previous store openings in Mysore, Mathura and Delhi; the company aims to open two more stores in Bengaluru and expand its operations in other cities.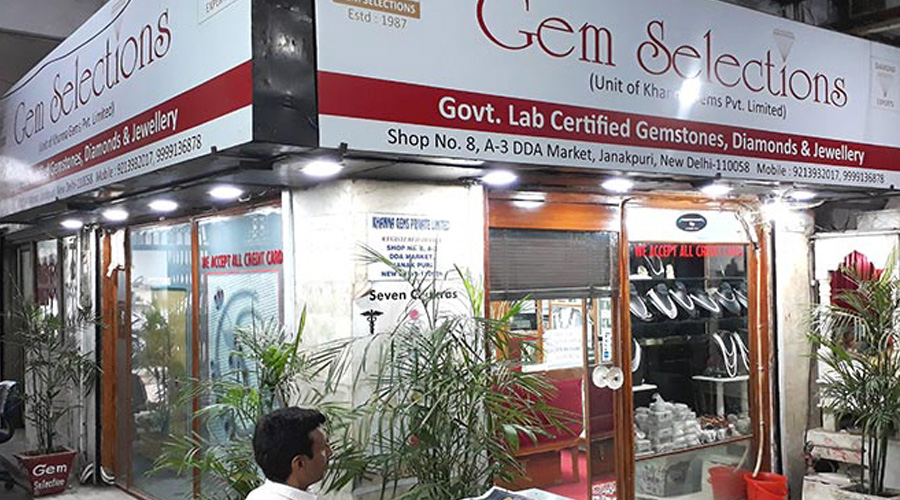 The gems and jewellary giant in India, Gem Selections expands its presence with the opening of a premiere flagship store in Bengaluru. The new store will be a one-stop destination for handcrafted, world-class gems and jewellary designs along with many other products. The brand has also planned to open two more stores in the city, by this month.
Pankaj Khanna, Founder and MD, Gem Selections stated, "Bengaluru has always showed a promising business. We generate an online business of more than 1 crore per month from the region, which is why we plan on starting not just one store, but two more stores by October, 2020 and will make this number to a total of 8 stores by March, 2021."
READ MORE: Malabar Gold and Diamonds plans expansion, to open its first store in Bihar

The store will be empowered with advanced strategies like AI/ML and 3D hologram techniques. The implementation will allow customers to view the designs from home, with the help of Augmented Reality. Additionally, proper provision of regular sanitisation and other arrangements for consumer safety will also be taken care of.
Gem Selections has recently launched its offline stores in Mysore, Mathura and New Delhi and aims to increase its operations in many other Indian cities.