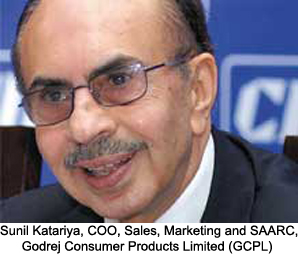 Godrej group plans to tie up with a major e-commerce house in next two to three months to foray in to the online venture for its FMCG and furniture portfolio, a top executive of the company said.
"We have already set up a new organisational structure and we are in touch with all the major players in e-commerce," said Sunil Katariya, COO, Sales, Marketing and SAARC, Godrej Consumer Products Limited (GCPL). With this Godrej will become the first consumer products company to have a separate unit for online sales.
Till now e-commerce did not have a major impact on the FMCG sector. But Katariya says that there is a potential for huge growth for the FMCG sector if it goes online. "The company might have a huge portfolio but not a very good distribution network, e-commerce helps to increase the access areas," he said. GCPL, the group's consumer division plans for at least 10 big launches in the next three years. In the appliance segment alone which currently has an annual sales turnover at Rs 2,600 crore, the group envisages 6-8 per cent business revenues coming from e-commerce channel by 2020 in the segment.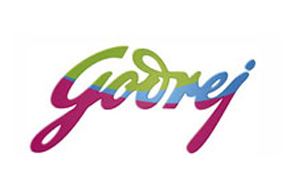 Katariya added that while all verticals will be gradually adapt e-commerce, the first push will be in to the FMCG sector. "It is important to study customer behaviour and trends in FMCG sector, going online will give us the opportunity to study it," he said. Global consulting firm KPMG and Internet & Mobile Association of India said in a recent report that the e-commerce sector in India has grown by 150 per cent in the past three years - from $3.8 billion in 2009 to $9.5 billion in 2012. According to the study, e-commerce will contribute to four per cent of India's gross domestic product by 2020.
Besides GCPL, the group is also planning to foray into e-commerce for its furniture segment- Godrej Interio. Interio. "While we have our own site for selling furniture now, but tying up with an established e-commerce house will help us to reach more customers, "said the group's strategic marketing head, Shireesh Joshi.
The group at present earns 2-3 percent of its income through e-commerce. Adi Godrej, chairman, Godrej group said that the company was looking for an annual growth rate of 26 percent and was keenly weighing options for inorganic growth. "Growth will come both organically and inorganically through acquisition," Godrej said.