Growel's 101 shuffles brand spaces
Vjmedia Works | December 09, 2016
Growel's 101 re-shapes and re-positions existing brands' spaces while welcoming more brands on board.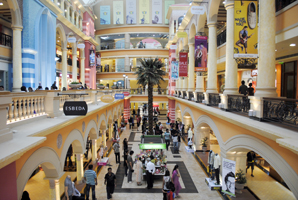 In a bid grow popularity and increase footfall, Mumbai's Growel's 101 mall re-positions its brand spaces along with welcoming a few new brands. The mall also has a plan to add around 1 lakh sq ft space to house around 20 more stores, though the plan is subject to approval from different levels.

On downsizing brands' spaces, Vikas Shetty, Head – Growel's 101 Mall, explained, "We undertook the plan with an idea to change people's perception about the mall and encourage more footfalls. It is aimed as growing beyond the idea of a neighbourhood mall. For many years, Growel's was known more for Big Bazaar than other brands that we are hosting. We downsized space of Big Bazaar and Pantaloons from 60,000 sq ft to 30,000 sq ft and from 25000 sq ft to 16000 sq ft respectively. Similar downsizing plans have been proposed to Crossword and Globus. Though it is an early phase of discussion, but Globus may soon split its space with Croma All these re-sizing plans are executed to improve viabilities of the brands without compromising on the PNL (Profit and Loss) much.." The mall is using the saved space to welcome more brands and more categories. Brands like W, Central, Fabindia, PVR Cinemas, Homelane.com etc have recently joined the fare.

The mall is also planning to go beyond its folio and make international brands part of it. "Interestingly, 30%-40% of out catchment frequent malls like Oberoi Mall, which is host of many international brands. Though we are still in dilemma whether International brands will be able to find sufficient clientele here, we are hopeful to see some global brands making entry in our mall in a few years' time," Shetty added.