Hafele expands its franchise network
By Avishek Rakshit |Kolkata| Business Standards | Vjmedia Works | August 01, 2014
The typical investment for a store ranges from Rs 50 lakh to Rs 3 crore depending upon the size and location of the store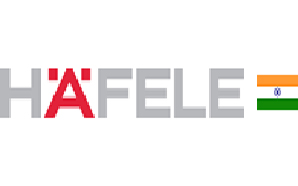 Architectural hardware provider Häfele expanding its franchise network across India. With this, the company is eying bigger pie of the segment. The company is aiming at 20 per cent growth every year. This year, Hafele India's turnover stood at Rs 260 crore.
Talking about the Indian market, Jurgen Wolf, Managing director, Hafele India said, "We have been in India for the last 13 years. The home improvement segments is one of the fastest growing. There have been dramatical changes over the last few years and concepts like modular kitchens are gaining acceptance. We are expanding our franchise network by adding new 8 to 9 studios across India. With the launch of this design studio, Hafele aims at bringing internationally acclaimed and innovative hardware and kitchen fitting solutions to our customers. We have heavily invested in logistics, design services and kitchen hardware."
The typical investment for a store ranges from Rs 50 lakh to Rs 3 crore depending upon the size and location of the store.
The size range varies from 1,500 sq feet to 3,000 sq feet. The company is expanding franchise network up to 65 centres from the current 56 centres.
It is targeting customers in different verticals like the hotel, construction and carpentry industries. In addition, it is offering value-added services. Roughly, Hafele will be investing around Rs 5 crore for this expansion.
According to Wolf, Hafele imports most of its products from Europe and it does not sourced it locally. It has a manufacturing unit in Germany and China. In Maharashtra, the company is opening the studios in places like Kolhapur, Nashik, Nagpur and few more in Mumbai and Goa. The market is growing at 20 per cent per year and is size of Rs 18,000 crore, but its large part is unorganised.
The company is expanding its footprints in other South East Asian countries like Sri Lanka, Bhutan, Nepal and Bangladesh.