Harley-Davidson unveils first apparel store in Kolkata
By Nabamita Chatterjee | May 23, 2018
The lifestyle apparel-focused store is aimed at 18 to 35-year-olds who seek what the Harley-Davidson brand represents – authenticity, freedom and a form of self-expression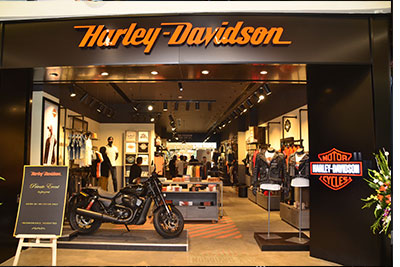 Harley-Davidson Motor Company, the leading American cruiser bike brand, recently launched their first apparel line store at South City Mall, Kolkata. Karen Davidson, Creative Director of Harley-Davidson's General Merchandise line and the great-granddaughter of Harley-Davidson co-founder William A Davidson, was present for the opening event of Harley-Davidson Apparel store.
Earlier in 2018, Harley-Davidson Motor Company announced that it entered into an agreement with G-III Apparel Group Ltd for G-III to design and distribute Harley-Davidson lifestyle apparel throughout Asia. The collaboration, of which the Kolkata South City Mall store is an example, is in sync with Harley-Davidson's long-term strategy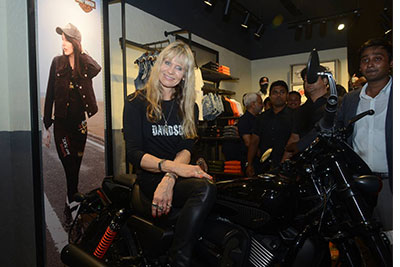 to build the next generation of riders, in part, through lifestyle apparel as informed by the brand. Under the agreement, G-III will develop a network of Harley-Davidson apparel stores in the Asia Pacific region.
"The apparel line embodies Harley-Davidson's history and American motorcycle culture, featuring unique details, stylish silhouettes and high-quality fabrics which allow customers to express their own distinct sense of style. This is a great way to start someone's journey with our brand, even if they aren't motorcycle riders just yet. We are very much optimistic about the Indian market and we hope that the customers here will like our range and merchandise. The stores of Harley-Davidson represents the legacy of the brand with a very contemporary look and feel," shares Karen with Retail4Growth.