Has Bharti finally found its retail strategy?
By Jim Hollen | Vjmedia Works | May 14, 2015
After ending its wholesale partnership with Walmart, Bharti Retail has decided to merge with the Future group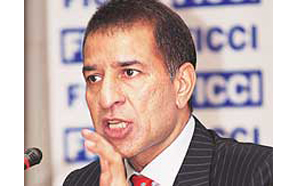 Bharti Enterprises' outing in the retail sector has been all about partnerships. It started with UK's Tesco. In fact, several Tesco executives were stationed at the Bharti office in New Delhi for months together to study the feasibility of a joint venture. There was hardly any doubt that Bharti was going to enter retail along with Tesco, but that didn't happen.
Somewhere along the way, Bharti is believed to have checked out French retailer Carrefour too. The group finally tied up with America's Walmart, the largest retail chain in the world by revenue, in 2006. According to industry sources, it was a toss-up between Tesco and Walmart, and Bharti chose the American chain for an equal partnership. Walmart and Bharti referred to each other as their "natural partner''.
Though foreign direct investment was not allowed in multi-brand retail, foreign retailers felt that one day the rules would be relaxed; therefore it would help to build a base beforehand. Thus, Walmart tied up with Bharti for cash & carry (wholesale) business, where 100 per cent FDI was allowed. The agreement was also that Walmart would offer technical and backend support to Bharti's retail operations.
Even as 51 per cent FDI was allowed much later, in 2012, policy uncertainties kept players on tenterhooks. It was left for each state to decide whether it wanted FDI in multi-brand retail or not. Most states are keen on FDI in cash & carry, because of the supply chain efficiencies it brings in, but are reluctant to open up retail for political reasons.
However, Walmart's internal investigations into possible violations of the US Foreign Corrupt Practices Act, which prohibits a US corporation from bribery in any country, laid the grounds for a break-up between Bharti and the American chain. There was also the Enforcement Directorate probe in the $100-million investments by Walmart in alleged violation of foreign investment norms in Cedar Support Services, a Bharti company.
If it was during the India Economic Summit in New Delhi in 2006 that the Walmart-Bharti deal became public, signs of the breakup came at the India-Africa Business Council meeting in Johannesburg in 2013. Sunil Mittal, the chairman of Bharti Enterprises, said in an interview that Bharti would take a call on its retail ambitions based on Walmart's decision on its India business. Soon after, Walmart Asia head Scott Price gave ample hints that it was over with Bharti as multi-brand retail was not possible in India under the current rules. "FDI has passed…..'', Price had said almost two years ago.
After the breakup, Bharti trudged the retail path alone. It tried to concentrate on its easyday stores. There was no technical or backend support from Walmart any longer for those stores either. Expansion of easyday had stopped in 2012 itself over uncertainty in business and whether Walmart would enter multi-brand retail through Bharti Retail. Walmart did not, preferring to stay on only in cash & carry till rules got better.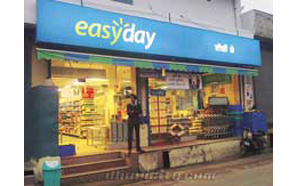 The number of Bharti's easyday stores has not increased since then, remaining at around 200 till date. The chain had earlier set a target of 330 stores by December 2013 and over 600 by December 2018. It also wanted to grow its employee numbers to about 60,000 by 2015. The company currently has around 6,000 people.
Financials too got worrisome. According to Bharti Retail's filings with the Registrar of Companies, it posted a net loss of Rs 314.61 crore for the 15 months ending 31 March 2014 on revenue of Rs 2,352.6 crore.
The linking factor
Leadership in Bharti's retail business was constantly in transit mode, failing to give it the stability that a long-gestation venture requires. The only constant has been the Walmart factor in its leadership team. Even currently, the CEO of Bharti Retail, Craig Wimsatt, is a Walmart veteran. He was made CEO towards the end of last year when Raj Jain quit the company. Jain too had come from Walmart. Before Jain, Mitchell Slape, who was earlier vice-president at Walmart's Mexico unit, led Bharti Retail as its COO.
In such a scenario, industry experts were predictably talking about Bharti waiting to cash out of retail business once it found the best price. And, the Walmart association that Bharti Retail carries with itself perhaps attracted the Future group to it. Last week, it was announced that Bharti Retail will merge into Future Retail, and Bharti Enterprises will own a minority stake in the Kishore Biyani company.
Although it's an all-share deal, its size is estimated at around Rs 750 crore. The north focused Bharti Retail is expected to make the Future group more of a pan-India chain. Biyani said the merged entity would look at having around 4,000 small stores by 2021. Currently, the partnership would mean 571 retail stores in multiple formats in over 240 cities. Future had recently acquired South India-based supermarket chain Nilgiris, and the latest move implies a comprehensive footprint for the group.
When asked whether it was a step-down for Bharti's retail business, as the group moved from equal partnership with Walmart to just a minority stake in Future Retail, Rajan Mittal, vice-chairman of Bharti Enterprises, said, "It's an evolving process … We had a partnership (with Walmart) and that's over.'' On the possibility of an exit, he said, "These are strategic decisions, depending on the time of the business. We have just entered. Why are you making us exit?''
As for the future of the retail business of Bharti, its brand identity (easyday) will stay at least for now. Both the companies also said that they are not looking at employee rationalisation - encouraging words at the start of a new innings together. And as analysts point out, Bharti may just leverage its telecom strength to grow its role and perhaps also its stake in the joint venture with the Future group, if both decide to make it big in e-commerce.
THE RETAIL STORY
THE RETAIL STORY
· Bharti entered partnership with Walmart in 2006 for cash & carry business and parted ways in 2013
· The group merged with Future group recently, with Bharti holding about 15 per cent in the venture
· Bharti's easyday stores did not expand since 2012; there are around 200 outlets now against a target of 330 by 2013 end
· Company posted a net loss of Rs 314.61 crore for 15 months ending March 2014
· Bharti Retail CEO is Craig Wimsatt, a Walmart veteran