Holii opens kiosk in Garuda Mall, Bangalore
By VJ Media Bureau | May 31, 2014
The store follows the classic kiosk architecture of'openness' and gives customers a 360 degree shopping experience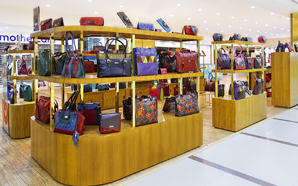 Holii, a joint initiative of Hidesign and Future Group, has'popped' open a brand new kiosk in
Bangalore
's popular Garuda mall. The brand is known for its distinct range of leather handbags and accessories, and works around two seasonal collections each year that are inspired by the pulse of a cosmopolitan India.
Holii has experimented with a relatively new retail concept of kiosks. This marks Holii's third store in Bangalore. Located on the second floor of the mall, the store follows the classic kiosk architecture of'openness' and gives customers a 360 degree shopping experience. A store that spans across 200 sq ft. space is designed in gorgeous, neutral tone wood shelves that highlight Holii's colourful bags and clutches.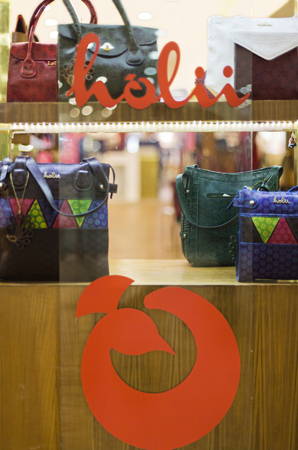 The space inside the store is divided into four main zones - center display with the latest collections from Holii, the side displays with the best sellers from Holii, a wallet counter and cash counter. The store branding is on a clear glass attached to the shelves. The architectural focus has been on materials as it's an open store and materials like wood, grass and glass have been used to reflect the richness and glamour of the brand.
Commenting on the new kiosk, Mehak Khurana, Head of Retail at Holii says, "Mall kiosks are a great way of engaging with more customers. Owing to the openness of the shop customers find it easier to walk in and browse. It's a great place to grab more eyeballs for our collections as there is a constant flow of people".
Kiosks are a relatively new innovative in mall retail and is slowly gaining recognition in India. It is a small retail booth located in the aisle of a shopping mall. It gives the shop the advantage of converting mall walk-ins into sales and the model benefits the mall by turning formerly unutilized areas into retail spaces.
Holii kiosk showcases Holii's complete range of handbags, clutches, travel bags and small accessories. The latest Spring Summer 2014 collection is also available.