HyperCITY announces its new senior management team
By Nabamita Chatterjee | Vjmedia Works | February 16, 2016
Appoints Ramesh Menon as Chief Executive Officer, Yogesh Bisht as Vice President: Human Resources, Manoj Jain as Vice President: Marketing, Loyalty & Visual Merchandising and Hemant Taware continues to serve as Chief Operating Officer
HyperCITY Retail (India) Ltd. one of the leading hypermarket chains in the country, announced a number of new executive and senior management appointments. The changes follow the expansion of the Executive Management team, in December 2015.
Commenting on the announcements, Govind Shrikhande, Managing Director of Shoppers Stop Ltd. said, "It gives us great pleasure to appoint Ramesh Menon as the CEO of HyperCITY. Ramesh comes with a wealth of experience of over 25 years in the retail sector. He will be responsible for leading the company's growth strategy, path to profitability, store operations, and more. As CEO of the company, we are confident that his rich experience and able leadership will help the company grow. Moreover, this change comes at an important time for HyperCITY as we continue on our path of profitable sustainable growth."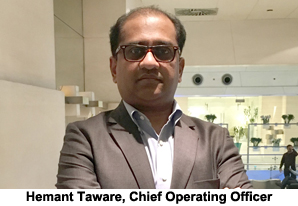 He added, "In the meantime, Mr. Hemant Taware, will continue to steer the company as the Chief Operating Officer. His vast retail experience and deep understanding of the Indian retail consumer will enable HyperCITY to remain a leading hypermarket player in India. We look forward to his leadership."
The company also welcomed Manoj Jain as its new Marketing Head. Manoj has a deep understanding of the unique marketing nuances of each region and state in the country. "His valuable expertise, experience and leadership will help propel us through a period of rapid growth for HyperCITY," Shrikhande said.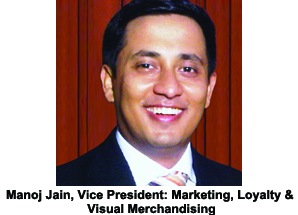 Speaking about his new role, Ramesh Menon, Chief Executive Officer, HyperCITY Retail (India) Ltd. said, "It is truly an exciting time to join HyperCITY and deliver a shared vision for growth with the company's leaders. The markets in which we are present and also expanding into, across India are dynamic and I am thrilled to be part of a strong strategic leadership team supporting the future. We have many exciting things to look forward to as we continue to guide the next phase of business with a new range of initiatives and a great team of people."