In-store Asia 2013: Getting the right in-store strategy
By VJ Media Bureau | Vjmedia Works | 1 | February 21, 2013
Identifying the right sources for customer insights is vital to creating the right retail design.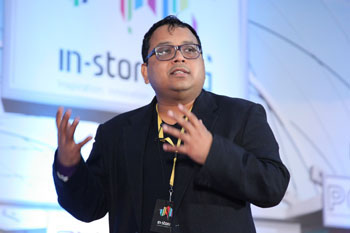 Connecting with the shopper and providing the apt retail experience is vital for the success of any brand. At In-Store Asia 2013, the speakers gave more insight on getting the right in-store strategy and ways to capture the customer. Speaking on'Translating innovative retail strategies into sustainable performance - mobile phone retailing perspective', Ramashish Ray, Director - Retail, Samsung Electronics said that most telecom manufacturing companies are structured to build a brand but are not adequately geared for retailing. However, retailing assumes key significance for this industry as the products become more complex. Ray said that it is the lifecycle of the product and the timing of investment in retailing that will determine the success of any technology firm's retailing success. He added that firms would do well to build a fortress when the going is good, meet the aspirational needs of consumers, and cash in on the buzz.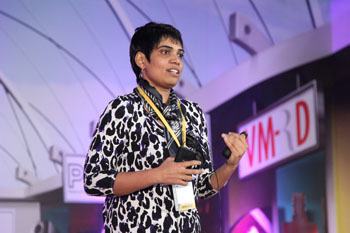 Giving more intel on the topic'Mind matter - using culture and psychology in retail design', Tara Prabhakar, Development Director - Retail & Shopper APAC, TNS, said that a sense of authenticity is what helps customers connect with a design. So, a fruits and vegetables market within a hypermarket should necessarily give customers a feeling of morning freshness. She said that identifying the right sources for customer insights is vital to creating the right retail design.
John Goodman, President, OgilvyAction Asia / Pacific, and President, Ogilvy Noor, spoke on the topic'CEOs must turn to shopper marketing - a strategic capability that truly delivers'. Stating that retail firms these days tend to focus excessively on technology and other functionalities, and pay less attention on the shopper's perceptions and emotions, Goodman said the right strategy would be to break down the barrier between logic and'magic'. Underlining the importance of knowing the shoppers' mindset, Goodman referred to a POPAI research finding that said 76 percent of shoppers' decisions are made in-store. So, the significance of in-store displays can hardly be overstated.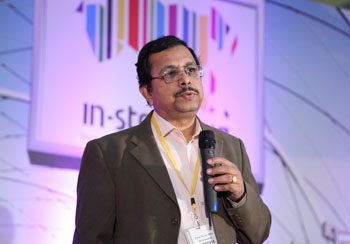 Presenting on the theme of'How men shop', Prof. Piyush Kumar Sinha, Professor in Retailing and Marketing, IIM Ahmedabad, and Rahul Sehgal, spoke about how men are emerging as the primary shoppers in India. They attributed this trend to the social changes taking place across the country with more women joining the workforce. Sinha and Sehgal exploded many a myth that men take less time to shop or that they follow a different purchase discovery process.
Towards the end of day one at In-Store Asia 2013, Tom Harris, Chair - Global Chapter Development, POPAI Global, delivered the keynote address at the POPAI OMA awards ceremony.