In-Store Asia 2022 all set to kick off & showcase the latest in Indian retail eco-system
By Retail4Growth Bureau | June 24, 2022
The 13th edition In-Store Asia, part of EuroShop Dusseldorf, which is to be held at Jio world Convention Centre (JWCC) in Mumbai during 29 June - 1 July, will bring together industry stakeholders and highlight cutting edge ideas in the Indian retail segment through the Expo, the Convention and the VM&RD Retail Design Awards.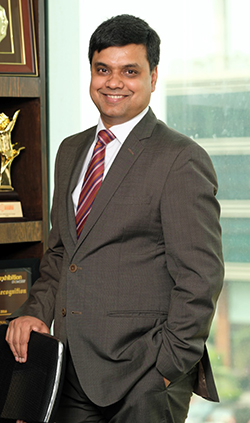 The 13th edition of In-Store Asia (ISA) from EuroShop Dusseldorf is all set to open at Jio World Convention Centre (JWCC) in Mumbai on June 29th. The three day event, which will include the Expo and the Convention, and culminate with the VM&RD Retail Design Awards, will see the convergence of senior decision makers from the retail eco-system, including brands, retail consultants, retail service and solution providers, store designers, architects and VM professionals.
The Expo, spread over a gross area of 10000 sq meters, will also include the Tech Village Pavilion this year, showcasing the latest in retail technology. Another highlight this year is the Materials Lounge in partnership with IIID, which will display the latest materials used by the design community in stores.
A popular attraction at In-Store Asia has always been the VM Challenge and this year is no exception. While the broad format of VM Challenge remains unchanged, it has been tweaked slightly this year with additional levels of evaluation and added flavour .
The 13th edition of ISA comes at a time when the Indian retail business is bouncing back after a long and challenging period of pandemic induced lockdowns and uncertainties. In keeping with this, the theme for In-Store Asia Convention 2022 is: Reboot, Rethink and Redefine Retail Experience in the post Pandemic times. As Surajit Bit, Director - Projects & Marketing Communications, Messe Dusseldorf India Pvt Ltd, says, "We believe In-Store Asia is a melting pot of the latest ideas and developments in retail and its focus is on important domains like tech innovations, shopper marketing, future predictions, VM, retail experience design, sustainability and store design. The Convention, with its speaker line-up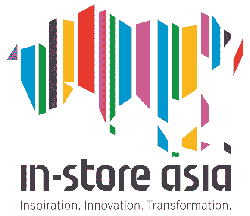 and panel discussions, reflect all of these. The vision behind In-Store Asia has always been to bring the Indian retail industry together under a common theme. And in these post Pandemic times, the idea is to leverage the collective expertise of all stakeholders in the retail ecosystem to take on the new challenges in the market . After all, there has been a 360 degree change in the post Pandemic market."
The VM&RD Retail Design Awards 2022, which has received more than 170 entries across 22 categories, will also include the felicitation of the winners of VM&RD Awards 2020 , which were presented virtually in 2020 in the wake of the Pandemic . As Surajit says, "This year will see the amalgamation of pre Pandemic and post Pandemic retail ideas."