India will be number three economy by 2039: Report
By Retail4Growth Team | November 01, 2019
India presents the same economic opportunity as China did at the beginning of its boom phase, and will be the third largest economy by 2039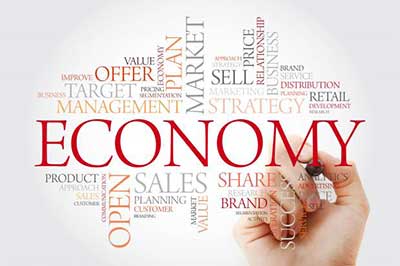 India presents the same economic opportunity as China did at the beginning of its boom phase, and will be the third largest economy by 2039, according to Bloomberg. However, the country faces challenges in terms of disruptive forces such as automation, digitisation, climate change, protectionism, and populism.

Index, while India has favourable demographics and a far-reaching reforms agenda, which has the potential to super-charge growth, there is a barrier to rapid development. "The country is even more exposed to disruptive forces than China, as it is ranked 80th," the report said.

The report highlights complex challenges that come with this shift in power from the West to the East. It concludes that new economies are poorly positioned for the disruptive forces. "The 'catch-up' process — which has defined the global economy for the last 50 years, with low-income economies narrowing the gap with high-income — isn't over. It will become more complicated," the report said.

In an age of disruption, late developers will have a tougher time in catching up, the report added. "In the new economy, traditional ways of measuring competitiveness no longer tell the whole story. From protectionism to climate change, new disruptive forces are upending assumptions about how economies grow, and reshuffling the pattern of winners and losers," said Tom Orlik, chief economist, Bloomberg Economics.

According to the report, for major advanced economies, the right policy response to disruptive forces will make the difference between extending prosperity and slumping growth. "In the UK, breaking ties with the world's biggest trade zone could cost 7% of GDP over the next ten years. In the US, an immigrant-enhanced workforce and trade-boosted gains in productivity could support annual GDP growth at 2.7% in the next decade. Without them, growth could slump to 1.4%," the report said.

Germany and Singapore showcase the capacity of high-income countries to manage disruptive forces. Singapore tops rankings on the digital economy while Germany's strong institutions and highly educated workforce provide a bulwark against risk, the report said.