India\\\'s herbal revolution in numbers
By Dinesh Jain | Vjmedia Works | June 14, 2017
Author takes a long hard look at the naturals market and what is fuelling its growth so rapidly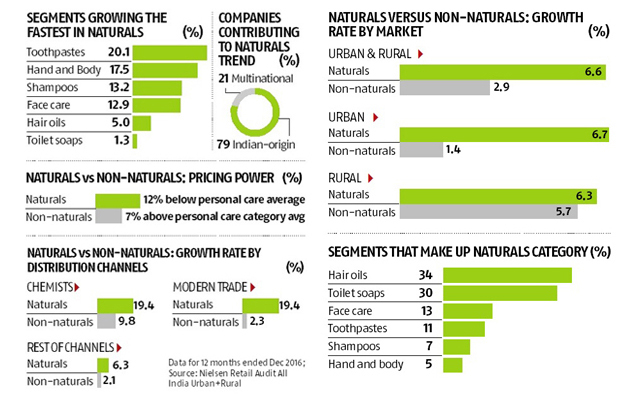 A few years ago, India's naturals/herbal market occupied a fairly small proportion of India's personal care category due to the absence of significant growth triggers.
But with the emergence of players such as Patanjali, a company co-founded by Baba Ramdev which has promoted Ayurvedic products aggressively, the naturals space has grown today, constituting 41 per cent of the $9.2-billion domestic personal care market.
Market research agency Nielsen says that naturals as a category is growing 2.2 times faster than the non-naturals segment within personal care and could constitute half of the personal care market in the next few years. Non-naturals, on the other hand, will shrink from 59 per cent now to 50 per cent in the next few years.
Viveat Susan Pinto takes a long hard look at the naturals market and what is fuelling its growth so rapidly.