Indya's 16th store launched in Delhi
By Retail4Growth Team | January 28, 2019
The new outlet, the sixth in Delhi, is spread over 540 sq ft and the company High Street Essentials Pvt Ltd is planning to open 20 - 25 new Indya stores in the next 12 to 16 months, targeting metros, mini-metros and affluent Tier-1 Cities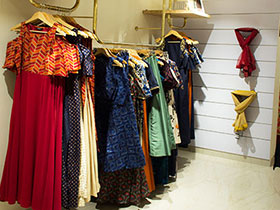 High Street Essentials Pvt Ltd (HSE) has announced the launch of their 6th exclusive Indya outlet in New Delhi, India.
The new outlet, which is the 16th in the country, is spread over 540 sq ft and allows patrons to be able to look at an item of their choice and try it on at their ease. Tanvi Malik & Shivani Poddar, co-founders of HSE commented on the launch of the store, "We are glad to launch our sixteenth store in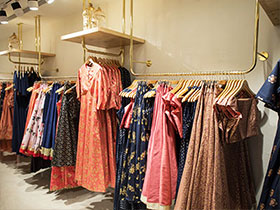 the country. Delhi is a fashion hub and we have always received an enthusiastic response from the city. This is our sixth store in Delhi and we hope to receive continued support and belief in our quality throughout our consumer network."
Indya is an ethno-fusion wear label, which focuses creating affordable fusion-wear garments for the contemporary Indian woman. HSE first forayed in the offline retail space through a partnership with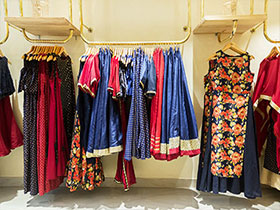 Future Group's Central Mall. While a major chunk of the company's revenue comes from its online channels, the offline sales from the 16 standalone stores across Delhi, Mumbai, Chennai, Lucknow, Ludhiana, Pune, Bhubaneswar, Bangalore and more than 70 shop-in-shops contribute to over 35% of the company's revenue. HSE is planning to open 20 – 25 new Indya stores in the next 12 to 16 months, targeting metros, mini-metros and affluent Tier-1 Cities.
Similar News
The store marks the brand's 15th in the country and reflects its strong focus on offline expansion.