Indya's offline expansion debuts in Mumbai
By Satarupa Chakraborty | July 31, 2018
As part of their offline expansion through 25 stores in metros and mini-metros, omni-channel brand FabAlley's private label Indya debuts in Mumbai market through a 730 sq ft store at Phoenix Marketcity Mall, Kurla, Mumbai, taking the total store count to 4.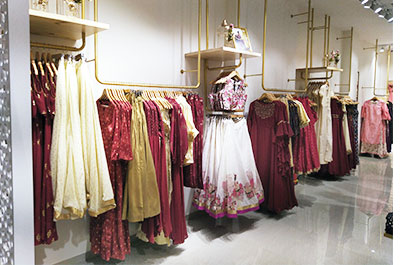 After opening exclusive Indya stores in Delhi, Bangalore and Chennai, High Street Essentials Pvt Ltd (HSE) has launched its first exclusive brand outlet in Mumbai for Indya at Phoenix Market City, Kurla. In an exclusive interview with VM&RD magazine earlier this year, the brand disclosed their plan to reach a mark of 25 stores in a year's time. The brand further mentioned that their offline expansion will focus on metro cities initially but will not hold on to only-metro approach after opening 12-15 stores. Indya stores will then find addresses in mini-metros like Bhubaneswar, Patna etc.
Indya currently contributes more than 30 percent of the company's overall revenue, with plans of growing to over 40 percent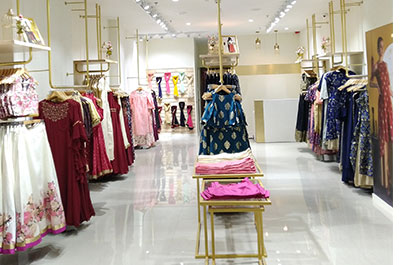 by the end of this financial year. The store, spread over 730 sq. ft., allows its customers to browse through their merchandises effortlessly. The store design ID has been created in partnership with architect Rohan Haksar.
HSE first forayed in the offline retail space with a partnership of Future Group's Central Mall. While a major chunk of the company's revenue comes from its online channels, the offline sales from the 9 standalone stores across Delhi, Chennai, Ludhiana and Bangalore and more than 70 shop-in-shops are also picking up.
Speaking about the launch of the new store, Tanvi Malik & Shivani Poddar, Co-founders of HSE said, "The fusion wear segment in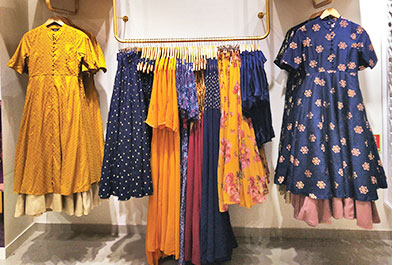 India is growing at a rapid pace. We are glad we have been able to successfully cater to the demand of the modern Indian woman through Indya. From a small collection to expansion in 9 stores across the country, the brand has come a long way. Indya's offline sales contribute to 30% of the overall revenue, thus offline expansion has been a natural progression. This year, we have been focused on working towards our expansion plans in the online and offline segment and our new store in Mumbai is a step closer in this direction."
This financial year, High Street Essentials Pvt Ltd has planned to invest over 6 crores for their offline expansion and are looking at launching new stores across different cities in the country. The company has also recently raised INR 5 Crore in venture debt from Trifecta Capital and plans to deploy these funds primarily for offline expansion.