Infiniti Malad now home to Big Bazaar GenNxt's first store in Mumbai
By Nabamita Chatterjee | Vjmedia Works | November 24, 2015
The second Big Bazaar Gen Nxt store will open in Noida and going forward, the company will launch more such stores and upgrade many of its existing stores up to these levels.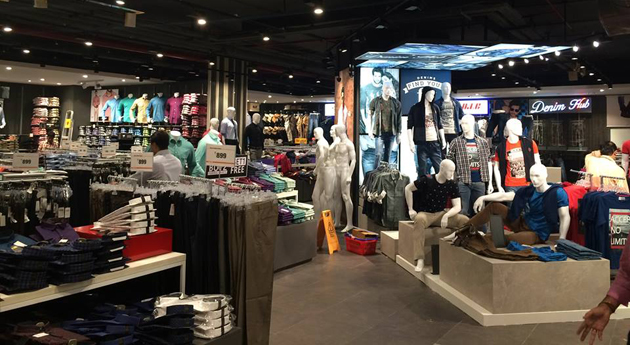 Infiniti Mall Malad, one of the leading destinations for shopping, food and entertainment is now home to the first new store format of Big Bazaar GenNxt. Located on the lower ground floor of the mall and spread across a total floor area of 45,000 sq. ft, Big Bazaar GenNxt has been created with the aim to attract the upwardly mobile young consumers in the city, offering premium stocks of products across various categories, ranging from food to fashion.
The Big Bazaar Gen Nxt stores are designed to be smarter and experiential - through the use of technology, innovation in services, layouts and sections and digital interfaces. Technology upgrade at cash tills that ensure faster checkouts, experience zones for multi-sensorial experiences for food products, wider merchandize and assortments across all categories and a whole new design that has full LED lighting, large digital screens, digital shelf talkers and energy saving technologies that optimize air-conditioning, humidity and lighting within the stores. Each of these features are geared to attract every segment of customers including customers looking for superior service, are time-constrained, or are technologically savvy and look forward to experiencing newness in every shopping experience.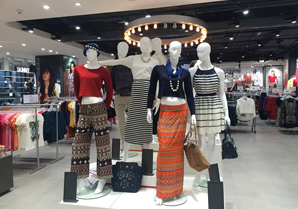 Speaking on the launch, Kishore Biyani, Group CEO, Future Group said, "Big Bazaar Gen Nxt is designed to give a multi-sensorial, smart and easy shopping experience that heightens the joy of shopping. We believe these stores will redefine the shopping experience and set new benchmarks for retailing in India. Big Bazaar Gen Nxt store in Infiniti is where many of our innovations and ideas to give consumers a world class shopping experience have come together and it's great to see all under one roof."
The stores are designed to be modular manner in order to undergo continuous upgrade and incorporate more technology-led interfaces and innovations. Enhanced features like smart trial rooms, lounges for checkouts and endless aisles or digital interfaces that can take orders for products or inventory not stored in every store are set to be added within a few months.
Commenting on the launch of Big Bazaar GenNxt at Infiniti Malad, Mukesh Kumar, VP, Infiniti Malls said, "We are happy to be home to the first new store format of Big Bazaar GenNext. We are confident that this innovative store format will increase the footfalls at the mall and provide patrons with a unique as well as satisfying shopping experience."
Future Group currently operates 214 Big Bazaar stores across 110 cities across India. The Big Bazaar Gen Nxt store at Infinity Mall, Malad marks the 215th store of the chain.