Innoviti introduces new dual SIM POS terminals
By Retail4Growth Team | February 12, 2020
The new technology is designed to de-risk processing of payment transactions made at POS terminals deployed on retail cash counters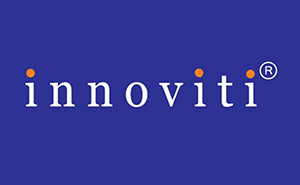 Leading payment solutions provider, Innoviti Payment Solutions, announced that after a successful pilot it will now start extending its newly introduced self-healing technology backed by provision of dual-SIM cards, in a phased manner across its pan-India base of retail POS terminals.
The new technology is designed to de-risk processing of payment transactions made at POS terminals deployed on retail cash counters, from their dependence on reliability of locally available GPRS and 4G networks. Problems with local mobile networks can lead to unwanted transaction processing failures causing customer dissatisfaction and often leading to transaction disputes. The new self-healing technology works at both the software and hardware levels to minimize transaction failures.
In pilots carried out over a period of 3 weeks in tough network environments, Innoviti saw a 30% reduction in transaction failure rates. Speaking about the launch Shivendra Meena, Vice President - Retail Technology, Innoviti, said, "Consistent technological innovation to ultimately eliminate root causes of any transaction failures is an obsession at Innoviti. We are extremely proud of the fact that the reliability metrics for Innoviti POS terminals are widely recognised as best-in-class by the retail industry. The new self-healing technology with dual SIM backup will further strengthen our innovation edge in this crucial domain."
Innoviti is backed by marquee investors including Bessemer Venture Partners, USA, SBI Venture Capital, Singapore and Catamaran, India.