IReC brings the spotlight on best retail solutions and insights
By Satarupa Chakraborty | May 02, 2019
The just concluded Indian Retail and eRetail Congress witnessed participation of close to 100 speakers from noted retail brands, tech solution providers and payment enablers.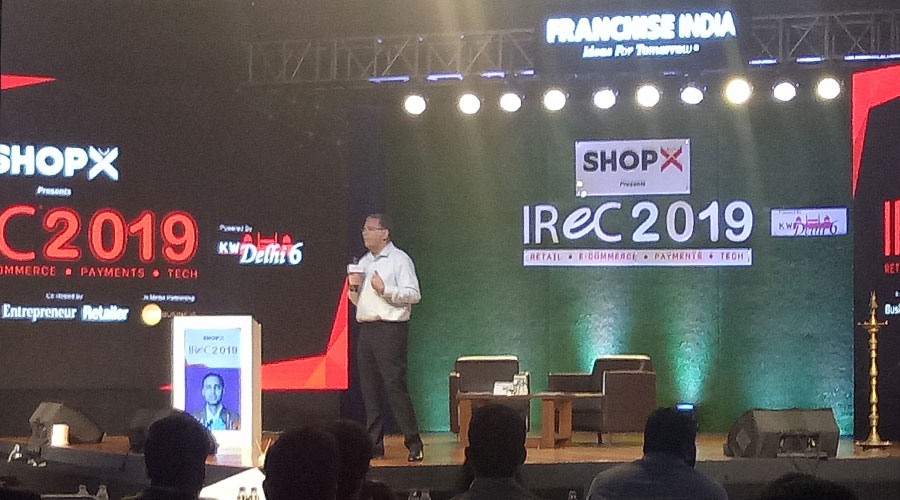 The recently concluded summit IReC (Indian Retail and eRetail Congress organized by Franchise India Group has retain brands, tech enablers in retail, omni-channel solution providers and payment aggregation tech companies sharing relevant insights. The event saw participation of close to 100 speakers from brands like Zomato, Nykaa, Fossil, Adidas, FabAlley, Chaayos, Zivame, Accenture and a huge number of tech startups and delegates with similar profiles. The event had ShopX as the title partner.
The summit, held over two days in Delhi, highlighted the need for personalized shopper journey, enhanced omni-channel capabilities, re-invented store environment to gear up for the next level growth and the need for tech intervention at every step to achieve these goals. Certain sessions focused at length on big data and AI-led automation, while some others addressed the question of how a consumer is expected to behave in a brick-and-mortar space in the age of digital. The convention also had various talks on easing out manpower resources in retail as well as payment innovations.