Johnson Controls - Hitachi Air Conditioning India opens Hitachi Home outlets in Delhi
By Retail4Growth Bureau | October 12, 2021
In the next 2 years the brand plans to take its Brand Shop count in Delhi to 25 with the state-of-the -art 'Hitachi Home' aiming to be a one stop shop for consumers seeking inspired designs and innovations in air conditioning.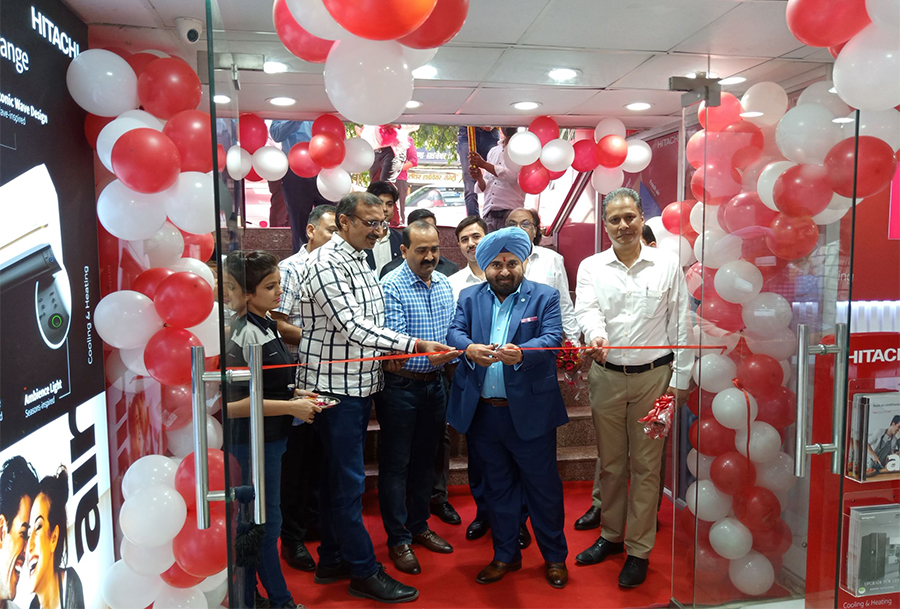 Johnson Controls - Hitachi Air Conditioning India Limited, the joint venture company of Johnson Controls and Hitachi Appliances, Japan and manufacturer of India's one of the premium air-conditioner brand 'Hitachi', is bullish and all set to seize the market leadership position in the North Indian region. With over 16% market share in Delhi market, the company is betting big on the festive season and is aggressively expanding its offline presence with unique Brand Shop concept for seamless consumer experience. The company intends to scale up its channel partner network and strategic alliances in the promising air conditioner market of North India. In its endeavor to boost the festive shopping spirit of consumers and offer ultimate product experience, ease and comfort to its consumers, the company has also opened two exclusive Hitachi brand outlets 'Hitachi Home' in Delhi. 'Hitachi Home' is aimed to be a one-stop-shop for consumers of the region to experience the stunning designs, path-breaking innovations and product solutions in Premium residential air conditioning and refrigerators, from Hitachi under one roof.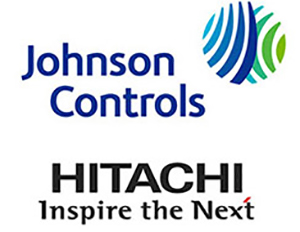 Johnson Controls-Hitachi Air Conditioning India Ltd. has partnered with leading consumer electronics stores-Jeevan Jee Plaza and Shri Mangla Electronics to open two exclusive 'Hitachi Home' retail outlet in Lajpat Nagar and Dwarka region of the capital. The new 'Hitachi Home' in Lajpat Nagar and Dwarkawill display a wide range of room air conditioners, refrigerators, one to one cassette air conditioners, SET FREE mini, its IDUs & airCloud Home, Cassette ACs, Flexi Split AC (ductless type) among others.
Inaugurating 'Hitachi Home', Gurmeet Singh, Chairman and Managing Director, Johnson Controls - Hitachi Air Conditioning India Limitedsaid, "Consistent lockdown in the last two years have pushed a pent-up demand for air conditioners and refrigerators. The festive shopping spree is also on full swing and we expect the industry to further recover and boost as compared to the last year. The trending work from home culture has also fueled the demand for room air conditioners. Our new 'Hitachi Home' outlets in Delhi will boost the festive spirit of consumers and contribute towards strengthening our position in the promising market of Delhi-NCR region.
"To boost the festive spirit amid the tough times we have also introduced cashback offers, attractive Long Tenure EMI and Rs. 1 down payment offers on its world class air-conditioning and refrigeration products. These offers are valid at around 10,000 retail outlets and leading e-commerce platforms across India. Johnson Controls - Hitachi Air Conditioning India has earned a special reputation with good brand recall amongst the consumers for its superior quality, advance technology, unbeatable performance and long-life products. Our festive offers come as an add-on value for the customers." Mr. Singh further added.
Talking about the partnership, Mr. Gunjan Narula, Owner, Jeevan Jee Plaza, Lajpat Nagar said, "We have a long and enriching association with Hitachi Cooling and Heating and we are very happy to start this new journey with the brand. The state-of-the-art experience zone at 'Hitachi Home' will have a unique product display area showcasing Hitachi's diverse product line up of residential cooling solutions. These products will be at live display for a better understanding of the consumers."
Addressing the need for unique consumer experience of air conditioning and cooling systems, Mr. Alkesh Gupta, Owner, Shri Mangla Electronics, Dwarka said, "Hitachi Cooling & Heating has provided the best platform for us to excel in the fast-growing residential and commercial cooling segment. The pandemic has pushed long home stays and consumer's quest to ensure safe, healthy and comfortable indoor environments is amplifying the need for world class innovations in air conditioning and cooling. This new Hitachi Home will help Delhiites to understand, experience and select the best of air conditioning and cooling solution as per their requirement and budget."
Hitachi currently has a strong nationwide distribution network. It currently consists of over 10,000 sales points and more than 290 exclusive sales and service partners. In a drive to become the country's most preferred air conditioning brand, the company with its good market share and high brand recall in the top 20 metro cities is now focusing on expanding its reach with deeper penetration in Tier 2 and 3 cities and towns.