Killer Jeans launches SIS model
By Satarupa Chakraborty | April 27, 2019
The module is a plug-and-play fixture which requires space for one wall unit and two floor display units.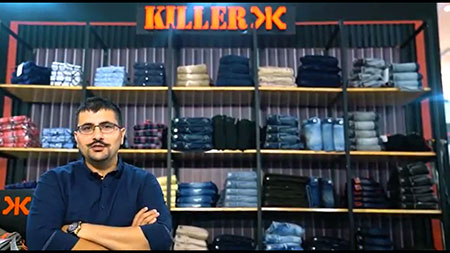 Menswear brand from Kewal Kiran Clothing Ltd (KKCL), Killer Jeans, has recently launched its shop-in-shop (SIS) format for large format outlets.
In a recent video shared on LinkedIn by KKCL, Lakhbir Singh, Brand Head, Killer Jeans, explained, "This is a profit production model ensuring maximum rotation of stocks which will focus on better ROI than traditional way of MBO operations. The brand will manage the SIS format in terms of brand positioning, commercial treatments and promotional offers etc. The module can work on minimum space requirement and display quantity. It demands a minimum of 10 ft ceiling height and accommodation of one wall unit and two floor fixtures. We would ensure close to 4 stock turns in a year and the manpower can also be provided by the brand itself."
Similar News
SharkBox is a unique range of customizable and portable plug-and-play retail store skeletons that can be used for various needs like pop-up retail, malls, activations, roadshows etc. The range also offers hassle-free and easy installation, which is available in various configurations and sizes.