Kishore Biyani inks a JV with Oman company
By Chaitanya Muppala | Vjmedia Works | May 17, 2017
FBB stores sell apparel and other fashion merchandise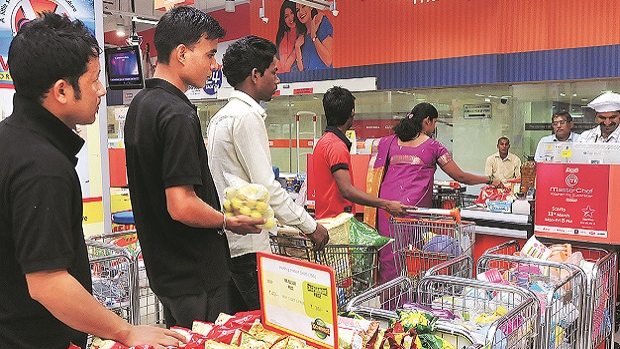 After Noel Tata-led Trent, Kishore Biyani's Future Group is foraying into overseas markets.

Future Group on Tuesday signed a memorandum of understanding (MoU) with Oman-based Khimji Ramdas LLC (KR) to set up a joint venture (JV) to launch fbb stores in West Asia. Both companies have invested Rs 75 crore each in the 50:50 JV.

The JV company — KR Future Fashions LLC — will open four or five fbb stores in Oman and 17 to 18 stores in the region, said Biyani, group chief executive officer, Future Group.

fbb stores sell apparel and other fashion merchandise.

Future Group is also planning to extend this partnership to retail food and fast-moving consumer goods in the region.

"This strategic partnership is a step towards making fbb a global fashion brand. We are optimistic that the combination of our fashion know-how and KR's local in-market expertise will get us closer to our goal of getting fbb to the helm of top 10 preferred international fashion brands. We also plan to extend our partnership to our food and FMCG brands and look forward to a fruitful journey with the KR group," Biyani said.

Last year, Trent chairman Noel Tata said the company was setting up mass market stores in West Asia. Trent Ltd is the listed retail arm of the Tata group.

The 148-year-old Khimji Ramdas group has over 400 globally and locally renowned brands, and a network of more than 3,500 distributor points, 150-plus retail outlets, including lifestyle and watches showrooms, restaurants and cafes.

Future Group, through this partnership, also plans to commence export and distribution of popular Future Consumer brands, including Tasty Treat, Desi Atta and Sangi's Kitchen in West Asia.

Additionally, the group will also source high- quality dates from Oman, which witness high demand and sales in India.

The JV will initially operate stores located in domestic markets of Oman and will subsequently spread to other GCC countries, a release from Future Group said.

"The large base of Indian diaspora in the Middle East will be an added advantage to the newly formed company as it will benefit from Future Group's vast understanding of Indian consumer's buying behavior and preferences," it said.