Kraft Heinz India's MD to Speak at ISA, 2019
By Satarupa Chakraborty | February 08, 2019
Sankalp Potbhare, Managing Director, Kraft Heinz India, will bring his 14+ years of experience in FMCG sales, marketing various strategy functions to speak at In-Store Asia, 2019.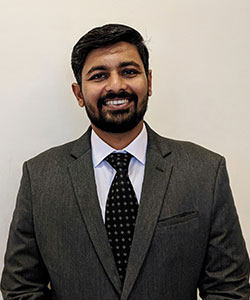 Kraft Heinz India's Managing Director to speak on shopper marketing dynamics in the GT space at ISA, 2019

Sankalp Potbhare, Managing Director, Kraft Heinz India, will share his views in a session titled, "Shopper marketing and General Trade : Making sense not only to consumers but to retailers too" at In-Store Asia 2019 (now a part the family of EuroShop Düsseldorf, the world's #1 retail fair), the largest retail experience expo and convention in the Indian subcontinent. The upcoming edition of the event is scheduled to be held during March 14-16, 2019, at Bombay Exhibition Centre, Goregaon, Mumbai.

During his 14+ years of experience, Potbhare has worked with organisations such as Tata Chemicals, PepsiCo India and Reckitt Benckiser, across Sales, Marketing and Strategy functions. Through his career he has had the opportunity to work across multiple geographies in the Indian Subcontinent.

Potbhare has been recognized at multiple external forums for his expertise in his subject, especially Business and GTM strategy. He is also the recipient of many global and national level awards for his contribution to the fields of Sales and Marketing.