Landmark Group announces strategic leadership changes in India
By Satarupa Chakraborty | November 10, 2017
MD Kabir Lumba takes up the role of CEO – Max and Director, Landmark Group. Meanwhile Max's Executive Director Vasanth Kumar will take on Kabir's previous role.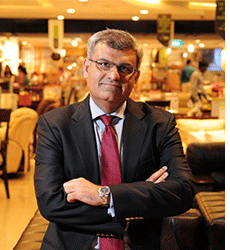 Landmark Group, Dubai-based retail and hospitality conglomerate and the parent company of leading retail brands - Lifestyle, Max Fashions, Home Centre, Spar Hypermarkets and EasyBuy, announced several changes across its India leadership. Kabir Lumba, currently heading Lifestyle International Pvt. Ltd. as Managing Director, will be taking on a new role within Landmark Group, as CEO - Max and Director - Landmark Group in the Middle East, based out of Dubai. He will assume this role on May 1, 2018. Kabir has led the Lifestyle and Home Centre business for the past 14 years and has built Lifestyle International Pvt. Ltd., into one of the most respected retail companies in India.
As Kabir transitions to Dubai, Vasanth Kumar, Executive Director – Max Fashion India, will take on his role as Managing Director - Lifestyle International Pvt Ltd (LIPL), with the responsibility for the strategic direction and execution of Lifestyle and Home Centre businesses, starting April 1, 2018. In his 13 years with the Group, Vasanth has successfully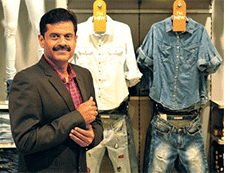 conceptualized and built Max and Easy Buy into leading value fashion brands in India.
Shital Mehta will be joining the India leadership team in January 2018, and will officially take on the role of Executive Director and CEO, Max Retail Division, on April 1, 2018. Shital has over 23 years of experience with the last 17 years at Aditya Birla Group in India, where he was responsible for building and expanding leading menswear brands, ensuring strong backend infrastructure and brand positioning. In the last 4 and a half years, as CEO of Pantaloons, he led the successful integration of the brand, strengthening their position in the market.
Vinod Menon, Group CFO, who was recently inducted into the board as Director, Lifestyle International Pvt. Ltd, will direct and lead Corporate Affairs and Business Support functions. Commenting on these changes, Ramanathan Hariharan, Chairman, Lifestyle India Board, said, "It gives me immense pleasure and pride to see our leaders continue to flourish and take on new challenges within the group. I am confident that the new leadership will benefit people and the business."