Landmark opens Easybuy outlet in Hyderabad
By Rita G Chauhan | May 10, 2018
Landmark Group launches Easybuy's sixth store in Chandanagar, Hyderabad. Spread over 5000 sq ft area, the outlet has a wide range of clothing, footwear and accessories under "Easybuy" label.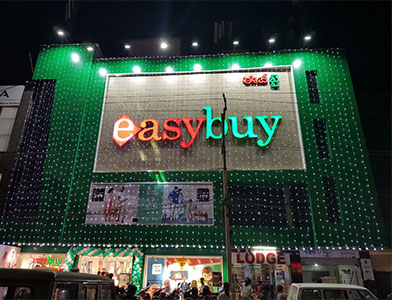 Landmark Group, one of the leading retail groups in India, is all set to redefine the value fashion market by expanding its new value retail format under the brand label, Easybuy. Recently, the group opened the sixth outlet of Easybuy at Chandanagar, Hyderabad and is aiming to add a new store in every three weeks. It is its 9th store in Telangana market. Talking about the growth strategy of the brand, Kishore Kumar, Assistant Vice President - Finance & Business Development, Easybuy says, "Landmark Group India has launched its new value apparel retail format Easybuy, targeting the middle class families in Tier 2 and Tier 3 cities of "Nav-Bharat", which comprises non-metro and semi urban India. The customer segment here wants to be trendy, have a restricted choice of outlets, especially in value fashion. Easybuy store will look at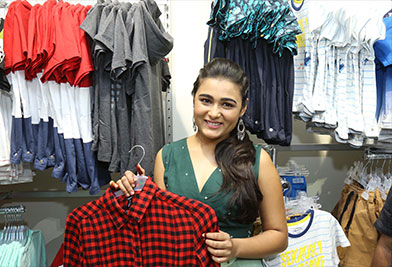 addressing these needs."
Spread over 4500 sq ft, it offers trendy fashion solutions for the entire family across different categories. The Easybuy store provides a delightful shopping experience with dedicated sections for men, women and children, making shopping a pleasurable activity.
Landmark Group is one of the leading retail groups in the country having retail formats like Lifestyle, Max, Spar and many more under its umbrella. The brand endeavours to expand its network across the state and is looking forward to open more stores to build a strong presence in Telangana value fashion market.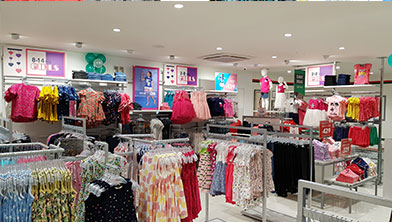 Easybuy exclusive stores are of approx 4000-5000 sq ft in size and have a wide range of quality clothing in Menswear, women's wear, kids wear, footwear and accessories under "Easybuy" label. Easybuy is also available at select Spar Hypermarket across India. It is available as "shop-in-shop" in 15 Spar Hypermarkets across Metros and Non-Metros. Today, Easybuy operates 51 stores and another 20 stores are in pipeline for FY18-19.