Lighting: The Design View
By Alnoor Peermohamed | Vjmedia Works | August 28, 2013
Studies on consumer psychology have proved that lighting design has a significant impact on a consumer buying pattern. For lighting designers the challenge has been blending energy efficiency with aesthetics impact and communicating the net value to their clients. VM&RD gets the take from retail design firms and retailers on lighting strategy, challenges and its impact on shoppers.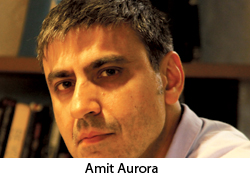 Today retail is all about a competitive market place, with a plethora of options available in terms of price, quality and variety. In this, the store ambience plays a big role in enticing passers-by into consuming shoppers. Studies on consumer psychology have proved that lighting design has a significant impact on a consumer buying pattern.
For lighting designers the challenge has been blending energy efficiency with aesthetics impact and communicating the net value to their clients. VM&RD spoke to retail design firms and retailersto learn more about their take on lighting strategy, challenges and its impact on the shoppers.
A key pivotal role of lighting is influencing ambience and creating an attractive setting for merchandise presentation.
Amit Aurora of DCA Architects very simply puts it that lighting is the single most important element in lighting. "It is through lighting and lighting alone that we perceive any given space, finish, texture etc. and obviously…the products and VM."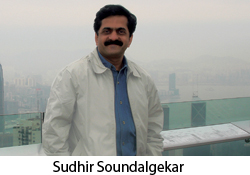 Adding to this Sudhir Soundalgekar, Customer Care Associate & Head - Lifestyle & Speciality Projects, Shoppers Stop explains, "Customers select any merchandise by virtue of its looks, its first impression which suits his personality and lighting does play the most critical part to enhance the product quality in retail stores. It invites and retains customers which ultimately result in increase of sales."
Another key benefit of lighting is to Visually Merchandising the store offerings.
According to designers, lighting acts as the most integral part of visual merchandising and bringing the product under the spotlight. "The store design concept is essential driven by it, as highlighting the product depends on the lighting arrangement. About 80% of the focus goes on lighting," says Devyani Jaiswal, Architect & Interior Designer, DJ Associates.
Lighting plays this role with equal importance at the store front. "For the façade, brightly lit signage and windows grabs attention to convey the store image and entices the customer into the store. Outdoor lights and signage are also designed to complement the architecture of the store front," comments Mahesh Krishna, Store Development, Mahindra Retail.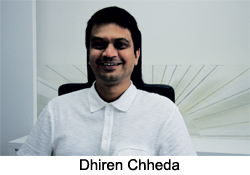 Criteria for deciding on a lighting design and system would depend on the objectives of the retail format.
Lux levels, colour rendering index, energy efficiency, budgets and most importantly - merchandise sold - act as the key factors in designing a lighting strategy at retail. According to Chirag from Dhiren Chheda & Associates, the parameters for deciding the lighting also depends on factors such as - store environment, the height of the store, flooring used, the colour of furniture used etc.
"The key consideration would be to get the right kind of balance between ambience and accent lighting. Ideally the lighting should be merchandise centric, where right lux levels should be maintained on the merchandise. We take references from international resources that treat lighting with utmost importance and as a key factor in store design," says Arun Murthy, Project Head, Van Heusen from Madura Garments.
Adding to this, Mahesh from Mahindra Retail explains how people, planet & profit act as key considerations. People: Customer delight, convenience & their safety, Planet: Energy efficient and environment friendly and Profit: Focus on above to build customer base & thereby improve financial benefits."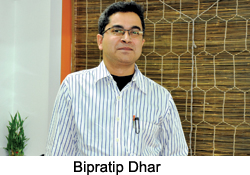 Giving more insight into the Indian consumer's mind-set about lighting, Bipratip Dhar, Architect at Epsilon explains that the perception is predominantly towards "more is good". "This is why we see that most store owners have a tendency to use abundance of light. However with globalization of design concepts, the store owners, customers & designers is learning to adapt to "concept lighting", which is currently limited to branded stores in urban areas," he adds.
Investment of Lighting is a key decision for retailers and the trend has been upward in this.


The design fraternity believe that today Indian retailers are giving more importance and investing on lighting design within their stores. Another critical development is that retailers are beginning to understand that initial investment in good quality lighting fixtures is vital, so that on-going maintenance costs are reduced. Currently, retailers in India typically spend anywhere between 5% to 15% of the total store capex on lighting.
"Lighting fixtures available these days are of very good quality which have a varied range of collection. With this, the onetime investment has gone up and the recurring cost have come down. So once the clients are convinced, they are ready to invest," explains Devyani.
Bringing in the international design agency's viewpoint, Ken Nisch, Chairman- JGA believes that lighting is increasingly becoming a bigger part of the store budget. "Unfortunately, many clients still look at first costs versus lifetime costs and choose inferior equipment by looking only at the initial capital investment, versus the ongoing capital, including human capital, that would be required to maintain either a low quality or an ill-suited set of choices when it relates to lighting. I am looking at this as a lifecycle cost and it will take a significant amount of change on the part of corporate management, leading this not solely in the hands of purchasing, but also bringing the operational part of the business into this decision making process."
Access and availability of lighting systems for modern design concepts is an important aspect that determines the quality of the marketplace.
With a mix of home-grown and international manufacturers, India boasts of many companies who can provide lighting solutions to match global standards. Besides offering Indian-made lighting systems or the option to import, today the country has taken a different route where imported components are expertly integrated with Indian fixtures to give desired solutions at competitive prices.
"About 5 years back, we used to import lights but now Indian vendors have given us sufficient confidence to rely on their products, where assembly of good quality imported parts delivers a budget friendly solution. However, the good lighting designers are very rare in India as this still has remained a neglected area in technical institutes," explains Sudhir.
Contrary to this viewpoint, designers and architects in India express that they still prefer to import lighting fixtures."Unfortunately, we as a country do not have many good lighting companies (in terms of R&D and production). Most of the domestic companies are also either importing components or complete fixtures. So, whenever we want high performance and quality products, there is no choice but to import fixtures," explains Amit Aurora.
Adding to this Bipratip says that importing lights gives assurance of quality & performance over a longer period of time. "Concept lighting in store design is comparatively a young trend in India and local availability is yet to gear up in design range & consistent assurance of performance."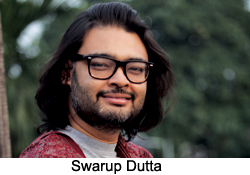 The Demand Supply scenario of lighting design consultants does impact the attention given and the quality of the retail environments.

Designers and architects explain that though good lighting consultants are available in India, the field is still in a very nascent stage in India. "In India it is still a very niche market and we need more industry professionals to bridge the gap. There is a great void in terms of options available," Swarup Dutta - Interior Designer &Visualizer explains.
Adding to this Amit Aurora says that in today's global scenario, it is not difficult to work with international consultants either. "As far as our practice is concerned, we have been (internationally) training and upgrading our internal resources in the field of lighting, and have developed lighting solutions for some of our global clients as well."
Designers believe that development of local talent in this specialty field is vital to match global standards. However, there aren't any Indian institute offering lighting design as a specialty, where as it is an established discipline at master's level in many reputed design schools internationally.
"If concept lighting design has to grow as a subject we need more talents to take it up as a subject of choice. They would be experimenting with new & fresh ideas to use lighting as an integral part of concept design. The study and thorough understanding of global standards would be undertaken by these talents and only then application to a local environment would be more effective & result oriented," says Bipratip.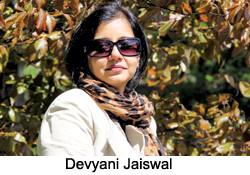 Devyani adds to this and believes that professionals dealing with VM and from the lighting industry should come up with workshops, seminars etc. to keep abreast with the global trends. This will facilitate the suppliers by giving them more exposure and also retailers as well designers to conceptualize better designs for the retail outlets.

Infrastructural challenges are a deterrent that need to be addressed in different markets
Like all other elements that go into creating a store design concept, lighting too has many constraints in India. In terms of selection, lighting depends largely on merchandise and in turn to the retail identity of that brand. Arun from Madura Garments explains that these two factors need to gel well to get it absolutely right. "Getting the right lux levels, color of the light, dark and illuminated areas in the store, and shadow play are some of the challenges."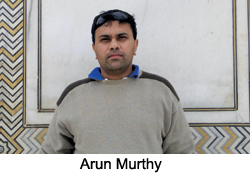 While the country offers a variety of lighting solutions, the retailers do face a challenge in usage and maintenance. Plagued with poor power conditions and lack of service to multiple locations, the lighting systems at retail take a major hit and in turn adds to the maintenance cost of the retailer.
"If there is no clean power available or there are power fluctuations; the lights might fuse very frequently, hence would increase the maintenance costs," Sudhir adds.
Along with this, retailers also find it hard to make sure the floor staff complies in switching on/off during peak/non-peak lighting circuits.
Talking about challenges in lighting during design adaptation or localization of global concepts in India, KenNisch from JGA explains, "Traditionally, the level of lighting in environments may be higher in the Indian market than it might be at the same level and type of retail in a European market. Shopping environments, including shopping malls and stores, tend to be significantly brighter in the Indian market versus how malls in public space environments tend to be more softly lit allowing the stores themselves to be more prominent in markets outside of India. In fact, most shopping environments outside of India would look at landscape and site lighting as a key part of the welcome and invitation to the shopping environment, and being designed in harmony with the interior environment as well."
Thanks to the new age India Customer, evolved Retailers and Experienced design consultants we see tremendous opportunity for the Indian lighting industry.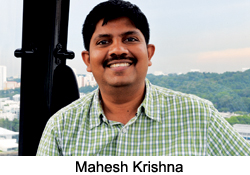 With technological innovation, better price points, new product range and design flexibility, the industry is expected to see tremendous growth in sync with the burgeoning retail sector in India.
Leading the lighting industry to a bright future, the LED has created more design possibilities for the designer in the retail design sphere. Adding to this, the LED also comes as an economical and environment friendly source of lighting, making it an optimal lighting option at retail.
According to Ken Nisch, the future of the lighting industry in India is the "third way"- where products are engineered either in and/or using international standards or components, but with a significant amount of the assembly and distribution costs being done within India.
"I believe this provides the best opportunity for India to have a significant impact on lighting outside its home market. The value that the Indian supplier/manufacturer can bring both in terms of quality, but as well as in price, positions the industry well to supply much of East Asia and other rapidly developing retail markets such as South and North Africa, the Middle East where it is unlikely that in the near term there will be a significant manufacturing and supply base," he concludes.