Louis Philippe opens its first store in Dubai
Vjmedia Works | October 04, 2016
Taking the first step towards international presence, Louise Phillip (LP) has launched a 1830-sq ft store in Sahara Mall Dubai.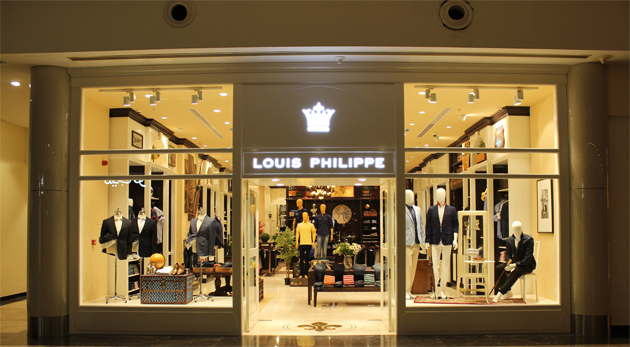 India-born fashion apparel brand Louis Philippe made its debut outside the country by opening its store at Sahara Mall in Dubai. Named as House of Louise Phillip (flagship store brand), the store houses all their merchandise lines – LP Jeans, LP Sports, mainline and Luxure.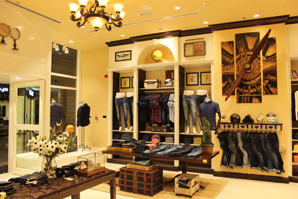 The 1830 sq ft store spread across a single level uses double height and French architecture as its pivotal design element. The store's colour palette comprises of three colors - Fennel seed, Dark brown and white. Kapil Yadav, Head – VM, LP, explained more on the design, "Foraying into classier store design, we have used European façade, customized props, fixtures finished with glass elements, leather couches etc. We were vigilant at giving the space a feel of that of a personal." Speaking about the fixtures, Rahul Khetan, JMD, Elemental Fixtures Pvt Ltd, said, "This was our first project out of India. We have revamped the existing style of fixtures used across India. We had to be accurate in producing the fixtures because they were handled remotely without any direct support of our team in terms of installing them in the store."

LP currently has 280 EBOs and 900 selling points all across India. Expanding more in the UAE region, LP is coming up with two more stores in Dubai and one in Qatar. The franchisee contracts are signed for all three stores and they should be operational by December this year, informed the brand.

Watch this space for a detailed feature on LP's first overseas store in Dubai.