LPFLEX completes 95 years of global business
By Satarupa Chakraborty | March 07, 2018
Started in 1923 in Sweden, the signage major has completed 95 years of global operations and currently, serves some of the top retailers of the world in 120 countries, controlled from 5 Regional HQs placed at Germany, Poland, USA, GCC & India.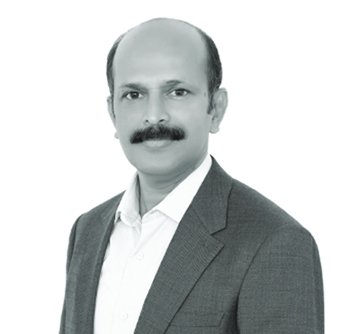 Signage major LPFLEX completes 95 years in the sign making industry. Taking lead from their parent company MAAS&ROOS, LPFLEX which was established in Sweden in 1923 and got headquartered at Germany in 1959, LP Flex today provides services in 120 countries, controlled from 5 Regional HQs placed in Germany, Poland, USA, GCC & India.
In a press release issued by the company, it is said, "We have a history of being the only entity, consistent in sign making industry for last 95 years. While moving ahead towards achieving the milestone of 100 years, we maintained our never-ending passion to learn and excel in Brand engineering and invested in developing technology and our expertise. We developed our domain to static and digital signage displays and have equipped ourselves to serve the needs of our valued clients for the next decade. With own R&D, LPFLEX holds several patents for its products. LPFLEX Technology helps Global Brands to ensure uniform lighting and
fine-tuned colour display across all locations, with no colour or light variations. Our static sign products include solid acrylic letters embedded with individual LEDs, High quality channel letters, 3D Neon look signs, Light boxes, Pylons, Unipoles and direction signage."
LP Flex has special click system for fixation of letter, which is a patented method. They have also developed their product range in Digital domain including video walls, interactive screens, PIXEL screens, interactive kiosks, way finding solutions and large format external screens.
"Brand Personality and identity are not just terminologies for us. We ensure that the statement about our clients' brands in terms of value, strength and design are conveyed, reflected and ever glowing through the Brand Sign which we produce and supply. We maintain strict adherence to Brand Identity Management Guidelines. We maintain consistency in maintaining perfection in production. Through a long journey, crossing nine decades we are proud to say that we practice "the finest art of branding", said K. Madhavan, Managing Director, LPFLEX.