Luxury market in India to grow by USD15 bn in 2 yrs: Assocham
By VJ Media Works Team | Vjmedia Works | February 06, 2013
Jewelry is believed to be the largest contributor.
Despite continued global economic slowdown, the luxury market in India is pegged to grow at 25 per cent in 2013 till 2015 and likely to touch US$ 15 billion from the current level of US$ 8 billion, as disposable income of the upper middle class is surging on the back of vigorous economic growth, according to a joint study by Assocham and Yes Bank.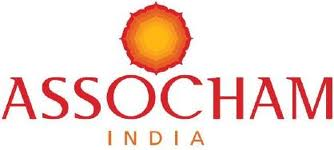 "The luxury market is poised to expand three fold in next three years and the number of millionaires expected to multiply three times in another five years. Increase in spending is anticipated across the country and beyond the walls of the metros, with increasing brand awareness amongst the youth and purchasing power of the upper class in Tier II & III cities in India where luxury cars, bikes and exotic holidays and destination weddings are no strangers," affirms ASSOCHAM Secretary General D S Rawat.
It is expected that Indian luxury market will reach USD 14.7 billion by 2015. Moreover, luxury products are projected to grow to US $5.38 billion in 2015 versus a current US $2.85 billion. Jewelry is believed to be the largest contributor (31%) for this sub-sector driven the investment mentality of Indians in jewelry which leads to low consumer price elasticity.
"Recent trends indicate a shift in the perception of luxury as an overall experience versus a mere material possession. This is evident from data on the Indian luxury services market which has shown resilience in the face of a global slowdown. The sector is expected to grow to US$ 1.45 billion in 2015 from US$ 1.05 billion currently. Hotels are the largest growth contributor to this sector followed by travel, tourism & bespoke concierge services", added Mr Rawat.