Mahindra Agri to expand into juices, smoothies
By Chaitanya Muppala | September 15, 2016
Launches the Saboro Lounge range of hand-crafted juices, smoothies, salads & refreshments made from farm-fresh ingredients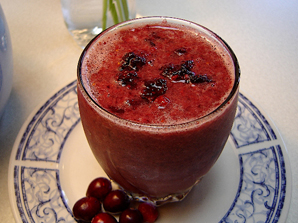 Mahindra Agri Solutions Ltd (MASL), a fully owned subsidiary of automobile major Mahindra & Mahindra, is on Friday launching the Saboro Lounge range of hand-crafted juices, smoothies, salads, and refreshments made from farm-fresh ingredients, it says.

This is forward integration, as it procures apples, grapes and bananas from farmers. It provides end-to-end solutions to farmers, from guidance over quality of soil, seeds and sowing time of crops to sprinkling of fungicides, herbicides and harvesting. After procuring, it says it shares the profit with growers.

"So, backward linkages of fruits and other requirement of the raw materials for Saboro Lounge are complete," said a senior official.

MASL is inaugurating its first store on Friday near Mantralaya in South Mumbai, to be expanded later across the city. The expansion beyond this city would depend upon the success, the official said.

MASL is currently selling Saboro brand apples and grapes through franchise stores across major cities and also exports to Europe and other countries. Early this year, the company entered into retailing of Saboro brand milk in Indore, with the aim to expand into derivatives of milk such as cheese, ice-creams, etc.

Started five years before, this agri vertical of Mahindra has grown 12-fold in turnover for all businesses under it. With Rs 900 crore business in 2015-16, the company plans to treble its turnover further in three years. MASL also sells the NuPro brand of pulses.

CHANGING GEAR

MASL is currently selling Saboro brand apples and grapes through franchise stores across major cities and also exports to Europe and other countries