Making hyper-local work
May 16, 2016
E-commerce companies offering hyper-local services turn to brick-and-mortar models to pick up the tricks of survival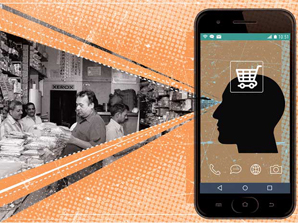 The growth of hyper-local ecommerce companies in India has been rapid. And so has been the decline for a few of them. Even as these players field investor questions, deal with operational issues and disgruntled customers, there are a few lessons that they can learn from brick-and-mortar companies to get out of the mess they find themselves in.
As digital natives, they may claim a strong digital footprint for a start, but that may not translate into great business or enduring customer connect. It's here that traditional retailers can teach them a lesson or two on building an efficient organisational structure, strong discoverability, scalable service capability, rigorous follow-ups, speedy-timely deliveries along with convenience of payments.
Saurabh Saxena, founder and chief executive officer, Holachef, says the philosophy that drives the success of a brick-and-mortar store applies to an ecommerce platform too because both cater to similar expectations from customers. He says traditional stores present three key lessons - customers should be heard and attended to, a good display of products helps in selling or attracting users, and relationship building pays.
"If the visitor to our website - a potential customer mind you - feels the shop owner (or in our case, the website or app) isn't listening and responding to what she needs, she will leave and probably never come back," he says. "Nobody wants to be ignored, especially by someone who they are paying money to for a product or service. We derive inspiration from this and try to give many avenues for customers to say what they want. On our home page, in fact, we have a form that asks customers to feed in what they would rather eat if they don't like anything on our day's menu."
Giving importance to customer feedback, a visually appealing website to meet the need of good display and loyalty programmes are therefore critical for Holachef. Some of its consumer initiatives include giving "nostalgia" gifts, sending notifications to customers when their favourite dishes are listed, virtual food fests and monthly dessert fests, and listing or delisting of dishes based on user ratings.
Nitin Agarwal, associate vice-president, marketing, ShopClues, says as an online marketplace it has taken cues from brick-and-mortar players to localise merchandising. He explains, "We consider the consumer's geography and show them products in their region or products that match their regional tastes. A consumer searching for a product in the south will see different offerings from a consumer searching for the same product from the north. We also consider their history, what they've browsed for or purchased so that the products offered to them are more personalised. Brick-and-mortar stores are also able to provide more regional or localised products to customers from the same region. Geographical monitoring helps us achieve just that."
Apart from harnessing technology and data platforms, and monitoring over 200 behavioural aspects of consumers, ShopClues has taken steps to replicate real-world shopper experiences in the mobile app. They include its commute commerce (shopping as one travels) with the "Ghar Wapsi" campaign, Sunday Flea Market and the Super Saver Bazaar.
For Alok Jain, founder and CEO at Yumist, there are lessons to be learnt from global brands, too. He refers to convenience stores company 7-Eleven that has built "a sophisticated infrastructure to demand, predict and deliver pre-packaged food to its outlets round the clock". He says, "While we deal with hot Indian meals versus their cold sandwiches, the way they manage routing and inventory planning held significant learnings for us. We have significant amounts of browsing and transaction data and we use data science for menu planning and demand prediction. This allows us to craft a menu that our customers desire any given meal time, also leading to a quick and no-frills ordering experience."
Arjun Kumar, co-founder of Housejoy, says the "availability of instant gratification" is the biggest advantage for offline companies. Online players are becoming increasingly hyper-local and offering almost the same gratification time as traditional ones, he says, adding, "we started with a one-day advance booking for our services and have now brought it down to two hours. Going forward, this will come down to 30 minutes". Kumar feels service guarantees by online firms are essential to make up for the lack of physical presence. Aditi Khare, manager, marketing communications at Grofers, says the fundamentals of running a business don't change with a change in the delivery model. "People come to offline stores for ease of shopping, convenience and because of availability of everything at one go."
What do offline retailers say? What advantages do they have vis-a-vis online players?
Vaibhav Singhal, MD and CEO, Savemax, says, "Unlike e-commerce players, we offer our customers the advantage of experience, that is, see, touch and feel the actual product they intend to purchase, to ascertain the quality and/or fit and finish of the product. Also, in terms of service we offer a personal touch which e-commerce players simply cannot."
Vipul Parekh, co-founder of bigbasket.com, also recognises that "Indian consumers have an inherent need to touch and feel products before buying, and this is especially true for groceries" - an obvious advantage enjoyed by physical stores.
He believes e-commerce firms can offer a similar assurance through guarantees. The online grocery store provides three guarantees - in case of a delay in delivery, 10 per cent of the order value is credited to the customer's account; a no-questions-asked return policy if customers are not satisfied with the quality of products delivered; delivery of every item ordered with the promise of adding 50 per cent of the item value to the wallet in case of any failure. Parekh adds, "Brick-and-mortar stores also have the local relevance and experience to tailor their stock keeping unit range to the needs of a neighbourhood, allowing for a huge scope of customisation. Online retailers can use technology and analytics to customise to each individual and neighbourhood."
All that will be of no avail if the customer doesn't know that a firm/brand exists online that is willing to travel the length her friendly neighbourhood grocer does as a matter of routine. That's where discoverability comes to play. That means you not only appear on Google search, but you have an adaptive homepage that is amenable to both desktop and mobile browsing.
Brijesh Arora, associate vice-president, strategy and new product development, mobile financial solutions at Mahindra Comviva, says limited marketing budgets strain business owners to make the best use of available channels - online and offline - to get and retain the best quality users. Mahindra Comviva's hyper-local deals platform Zerch gives users information on the best offers in nearby stores.
Then there is the issue of sustainability. Harminder Sahni, founder and MD of retail consulting firm Wazir Advisors, argues that consumers are looking for more brands, products and better prices and less for home deliveries. "Discovery of service providers like plumbers and electricians is definitely fulfilling a need gap but the consistency of quality and service will be the main differentiator."
While he senses an opportunity for ecommerce to reach customers who are not accessible through stores or traditional channels, he fears "hyper-locals may be trying to over-serve the customer who is already being served".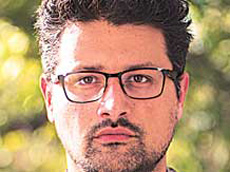 Invite, engage and re-engage
A lot of retailers have mastered the art of using three steps for inviting, engaging and re-engaging users. These are the three lessons for ecommerce and hyper-local companies:
The first one would be how effectively retailers do proximity marketing, which is essentially focused to drive traffic and awareness. A lot of brands effectively work on outdoor, outreach to drive traffic to stores. A lot of them do below-the-line promotions. The first and most important lesson for a hyper-local player like us is to learn from these brands how do they do proximity marketing.
The second part of it is how they manage inventory from a discounting perspective, specifically for older inventory that is not moving or moving slowly and not do parallel discount for inventory that is new. So, inventory management linked to discount is very important for us to understand because that also contributes directly to sales.
The third thing is remarketing. A lot of retailers like Louis Philippe run very closed group and very focused remarketing platforms where they give you points for walking in or purchases and then you can reuse those points on purchases and they are better value for your money.
Praveer Kochhar, Founder, Shouut