Manish Arora targets aggressive global expansion
By Satarupa Chakraborty | September 04, 2018
With no EBO presence in India, Indian designer Manish Arora's eponymous label is slated to strengthen its retail presence in markets including Middle East, China, Japan, Korea and Italy. The brand plans 200 stores for their diffusion label, Happy by Manish Arora, and targets 250 MBO presence in next 3 years.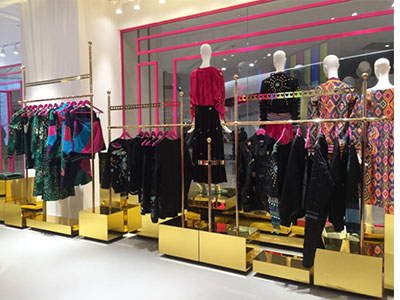 Leading Indian fashion designer, Manish Arora, known for his eponymous label, inspired by kitsch vibe, plans an aggressive global retail expansion in countries like China, Korea, Japan and Italy. Starting its retail expansion with Chinese luxury brands hosting company, Intrend, in China since December last year, the label has 3 stores in the country, as part of the brand's mono-store existence in the Middle East and 75 MBO presence across the world. The label still has no exclusive store in India.
In an exclusive chat with Retail4Growth, designer Manish Arora, shared, "We recently debuted in the market of China, which has a fashion appetite for the brand's core ethos. We have already opened three stores in the country and 2 are in the fit-out stage. We want to ramp up our global presence of 75 MBOs and we are planning to take the count to 250. As we observe the success in Chinese market, some of the markets we would be interested in will be Korea, Japan and Italy. We have also launched our diffusion brand, Happy by Manish Arora and we are targeting 200 stores globally in next 3 years for this brand.
Like Intrend facilitates the brand's retail existence in China, Chaloud is the brand's retail partner in Middle East market. European store designer Riccardo Haiat has created the store design ID of Manish Arora label.