Mannequin special : The Brands' Take
By Dipanjan Mukherjee | Vjmedia Works | July 23, 2013
Mannequins as the ubiquitous silent salespersons quite obviously have an important role to play in the whole persuasion-to-conversion path at retail for any apparel/lifestyle brand. A few brands shared with us their perspectives on the role of mannequins.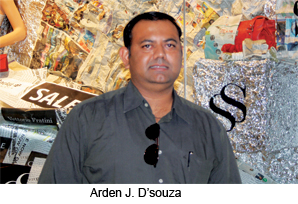 They are silent, persuasive and cool. They can be our omnipresent image consultants with no costs and they can project an image that reiterates our aspirations. In fact, they are the icons of what we can be and, as it happens sometimes, what w e ought to be. Besides, as one brand spokesperson puts it, "they are the sales staff with no demands for perks, incentives or hikes!" Well, we don't need a Martin Pegler to tell us that mannequinshave an important role to play when it comes to proposing and selling the brand concept to potential customers.
As most brands agree, they translate and deliver the fashion statement made by them. In fact, as Arden J. D'souza, Customer Care Associate & Head - Visual Merchandising, Shopper's Stop Ltd says, "Today's retail is incomplete without Mannequins. They are not a luxury anymore, they are a basic necessity. From highstreet high fashion retailers to department stores or even hypermarkets & unorganized retailers all use mannequins. What would differ would be the type, quality, pose, finish from retailer to retailer."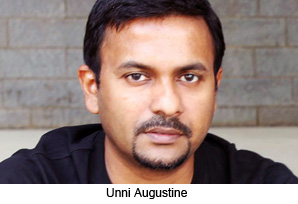 Says Unni Augustine, Head—VM, Van Heusen. " Mannequins are the most effective tool for visual merchandising in the fashion retail segment. They are the perfect way to enable the customers to visualise garments as an ensemble, this also provides the opportunity to sell additional items such as matching accessories and other items. It portrays the image that the brand wants to showcase in their stores. So it is important that the brand selects the right mannequins for their store. This will make the store and its merchandise stand out on a competitive high street or a shopping mall."
Business objectives - "Jo dikhta hai, wo bikhta hai" (what is seen sells)
It would be worthwhile here to take a look at the business objectives that mannequins fulfill or can fulfil as voiced by a few brands that regularly leverage mannequins to highlight their brand USP in stores. Says Anuraag Singhal, VM Head, Allen Solly: "A window display is like a store Visiting Card. You never get a second chance to leave the first impressions. This silent sales person gracefully show-cases the merchandise and if layered well (cross-merchandised/stylized well), can really convert the shopper-by's to shoppers who buy. There is surely data available as per 2012 statistics, which we mapped personally. The mannequins in windows contribute to up to 85% of sales conversion if displayed and communicated rightly. A mannequin torso in fact displayed in-store on a nesting table can contribute up to 30% and any mannequin displayed in-store contributes to average 14% sales to that respective style, color or category. As they say "jo dikhta hai, wo bikta hai.'"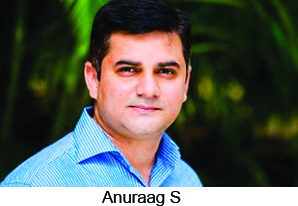 Says Unni Augustine from Van Heusen , "We have to align to the envisioned theme with the kind of retail products we are dealing with and the right message is communicated to the existing and new customers .The objective is to attract new customers and even stay relevant with the existing customers by convincing them to return for repeat business. Ensuring that you keep the visual and window displays in your store congruent with your business' vision is very vital for the brand image and identity. Whatever has been displayed on mannequins / windows is a hot seller, although we haven't formally been tracking these data on a regular basis.
"Nagesh.C, Head - Design & VM, Pantaloons Fashion & Retail elaborates further, "There have been a multiple instances on daily basis when the customer has picked up the entire ensemble adorned on the mannequin kept on a focal point. Then there are mannequins which are merchandise category specific ; e g . busts, 3/4ths, leg forms, sock forms etc. They act as an excellent method for projecting the high density merchandise of the season on the wall fixtures and the aisle tables. The purpose of these mannequins is to catapult the fast moving merchandise from the stores."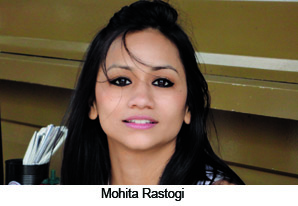 Agrees Mohita Rastogi, Elle: "One clear deliverable of a mannequin is that the garments displayed on it sell faster than others on the floor - this is such an exact science that in-store visual merchandising today excels in changing the g a rme n t s o n the mannequin during these as onto accelerate their sales. Typically, when the ensemble is displayed on the mannequin, the customer picks up the top and the bottom and many a times the accessories that go along with these. This is also a clear data trend that has emerged. Finally, we bring to life the chic and quirky essence of Elle as a brand through a creative combination of the kind of mannequins that we use and the visual surroundings that these are depicted apart from the garments that are displayed on them."
Astha Sinha, Senior Manager, Head of V M , M a x , too explains by doling out some numbers, "It has been observed that a good cluster or window display on a particular range/ style will increase sale by 18 to 25% from the previous week." According to Arden J. D'souza, Customer Care Associate & Head - Visual Merchandising, Shoppers Stop, "It is generally observed that mannequins sell out merchandise. In most cases, a weekly change is mandated due to unavailability of pieces in a particular style. Mannequins add to the fashion quotient of the brand & sell the theme/look faster than the sales staff."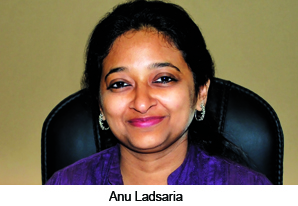 Agrees Anu Ladsaria, Director - Turtle, "Being in this retail industry we have observed that m a n n e q u i n s play a very big role regarding sales conversion and 43-45% of it is attributed to it because w h a t e v e r clothes are up on them are sure to grab c o n s u m e r s ' attention and in a way leads to their purchase."
Animesh Ikshit from UCB too echoes the thought, "Easily 10% improvement for a bottom seller
is due to a good ensemble and right posture of mannequin wearing it."
New trends
Many of the aforementioned business objectives of brands behind using mannequins undergo changes in line with changing customer behaviour and expectations. More importantly, these changes are reflected in the way brands use mannequins. For example, as Anuraag Singhal of Allen Solly, points out, "Abroad, there are many innovative mannequins developed and deployed to deliver customer experience. I recall one with speakers in-built, near heart, and leaving breathing sounds. It leaves customers with smile and excitement and they don't feel alone in a store when there is no sales staff member nearby. In another example, mannequins are interactive and can do whatever a customer is doing in front of him. If he jumps, mannequin jumps, if he scratches his head, so does the mannequin. Also, there are then'Live' mannequins. Guess and Nike use them effectively."
Says Nagesh from Pantaloons talking about the need to change with the times when it comes to the objective behind using mannequins, "Evolution is a process. Ergo, as retail has developed in India, even the purpose of mannequins, from being just a display tool, has evolved to what is aforementioned. And as retail will evolve further, we will have a lot more facets of functionality and purpose of mannequins added. Our recent studies with focus customer groups reveal that our customers seek and assume latest fashion and trends communicated through our clusters and focal point displays to buy the latest look from our brands offered at Pantaloons. It's working."
Indeed, a lot of the changes in the way the mannequins are used have a lot to do with the feedback that brands get from their customers. Mohita Rastogi from Elle further captures the essence of some of these changes, "One major change that has happened in the industry is the use of mannequins to display an ensemble including accessories and footwear. Earlier, customers would want to try and buy single garments which they would mix and match with what existed in their wardrobe. However, these days, customers have changed and so have wardrobes - to accommodate a much larger number of garments. Typically, the customer therefore buys coordinated ensembles including all elements of it. The display on the mannequin has kept pace with this. Other changes mainly relate to the personalization of the mannequins - the art of giving them a personality. Today, the customer has a very strong sense of self image and personality in a very visual sense and this is clearly reflected in the kind of dresses and styles that you see in people around you. The mannequin today has changed to becoming almost a living breathing embodiment of this personality that a brand wants to depict to the customer. Through this medium, the brand communicates clearly the attitude, oomph, the style quotient and the personality aspects that come with the ensemble on display."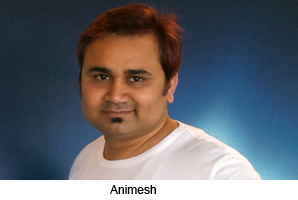 Procuring the right mannequins and other challenges
Even as most brands are trying to keep up with the changing expectations that customers have from the brand mannequins, a crucial factor is the quality of mannequins that they can be procured from manufacturers. It appears that this can be quite a challenge for most brands. Says Anuraag Singhal from Allen Solly "We have not been able to get the right mannequins for the brand yet in India, reason being the shortfall of the mannequin vendors and the cost. Either the mannequins are too expensive or they don't have them in the required postures, attitude, etc. So at present, we have procured them from a local supplier who has good capacity to produce the requirement and deliver on time at the right cost. But we are still struggling to get better ones and even trying to source from China."
Agrees Nagesh from Pantaloons, "A lot of things come into play when choosing a mannequin - attitude, body anatomy, specific texture, skin tone, muscle tone, exact posture, expression, hair etc. The level of detail that is required to satisfy all of these needs is not readily available from the catalogues in India."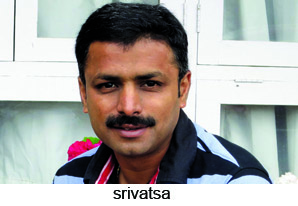 Says Srivatsa, VM Manager, Louis Philippe, "There are very few players in India, and we are buying whatever best is available with them. We were able to get customized mannequins as per brand requirement after al o to fproto development . We are also looking for importing mannequins from abroad. Globally, brands come out with mannequin collection for season and they change regularly for each season. There are very few changes in mannequin style and design among all brands.
This is mainly due to the lack of availability of enough vendors." There are some who however disagree. Says Mohita from Elle, "Indian manufacturers of mannequins have come of age. Gone are the days when you needed to import mannequins in order to get a good quality of finish and body posture / flow. Today, Indian manufacturers can proudly stand on the world stage and match up to visual and quality standards for mannequins with some of the best in the world." Agrees Animesh from UC B, "The situation regarding mannequins has changed over the last couple years . Good mannequins can be procured in the brand specification in India." But, as he says, this provided, "you have the right supplier who is passionate about the quality as much as the brand".
The other challenge that one may expect in this context is from the fast pace of ecommerce development where videos are available for creating desire for a fashion garment which could affect the art of mannequin styling. However, most brands spoken to feel that this is not really a threat and that both the virtual and the real would co-exist. Anuraag from Allen Solly sums it up well when he says, "I don't think Mannequins can be replaced. The Magic Mirrors concept was first heard in India almost 6 years back, still there is not even a single brand or a company who has successfully launched or is utilising it. Ecommerce as far as I know, has yet to make profits. Moreover, they can never complete the shopping experience. The joy of window shopping, trying clothes for hours, browsing and feeling merchandise, interacting with store displays and the staff for alterations, has its own charm."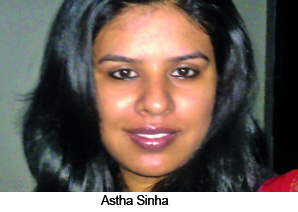 Agrees Nagesh from Pantaloons, "Fashion portals online have to sell a product, not an ensemble. The showcase of different ensemble looks, which the customer would like to try is only possible through mannequins styling in stores. As long as offline retail exists mannequins play their role. E-commerce sites have to do their job in luring the customer." A few others point to the possibility of adapting digital - trends in the brick and mortar stores. Mohita from Elle in fact makes an important point here when she says, "While e-commerce is coming of age and video depiction of a garment is possible, the portion of retail that is driven by e-commerce is still very small to create an overall impact. However, since the e-commerce business is in many ways focused on creating a visual and sensory impact for the customer that replaces the touch and feel that otherwise comes in a brick and mortar retail world, several of the working principles that are applicable there will eventually transcend to the normal retail environment. The advent of technology has today enabled a large amount of digital support to visual merchandising of mannequins and has also allowed for interactive / aided ensemble construction using 3D digitization. More and more such techniques will come to life soon including possible holographic mannequins and completely interactive systems which will allow for the customer to take the place of the mannequin and which will allow for the sustainability principle of Visual Merchandising to come alive while enriching the customer experience and taking it to an entirely different level."

Summing up
Well, as it happens in any business or art for that matter, since mannequin styling is as much an art as it is a business in the sense of contributing to a brand sales, the key lies in constant re-imagination and adoption of newer trends and technologies to include greater interactivity and connect with the changing aspirations. It also lies in demanding the right quality from the mannequin vendors while setting in place quality standards and parameters. Greater amount of training specializing in mannequin art and styling would also hone and develop the right skills and talent in the VM team and bring in fresher insights towards making this silent salesperson an indispensible part of the customer's shopping experience.