Massmerize 2013 discusses digital era retailing
By VJ Media Bureau | Vjmedia Works | August 08, 2013
The third edition of Massmerize talked about new ways of taping consumers' consumption habits in the digital era and saw the release of TCS' knowledge paper on the digital consumer.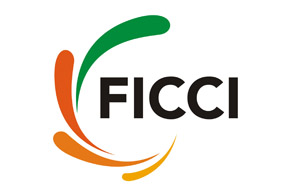 'MassMerize 2013', the annual retail event by FICCI was held in Delhi to discuss various issues in the FMCG and Retail industries. The theme of the event was'Indian Consumers in Digital Era' and focused on how to make brands more responsible. The event discussed, among other things, innovative business models, changing consumerism and ways to capitalize it, technological solutions to improving profitability, consumerism and ways to capitalize it and so on. The event saw eminent personalities from different sectors such as Atul Chand, Sunil Katari, K Radhakrishnan and Rajiv Mehta, to name a few, gracing the occasion.
The event started with keynotes from Dr. Arbind Prasad, Director General, FICCI, Naina Lal Kidwai, President, FICCI and Bijou Kurien, Chairman, FICCI Retail Committee. "Market is changing rapidly. The young audience of the country is demanding for international brands and better places to shop which will lead to more international brands and more numbers of malls in India. Modern shopping trends will make an established place in our markets in the years to come," said Bijou Kurien. Naina Lal Kidwai shared insights about changing shopping choices. "The consumer loyalty shift happens every 25 kms and with every ten rupees. Also, evolving technologies can change the consumption patters and demand of the consumers," she added.
The guest of honor, Pankaj Agrawala Secretary (CA) Ministry of Consumer Affairs, Food and Public Distribution spoke about the practices executed to serve the consumer better. He shared thoughts on the other key policy followed by'Jago Grahak Jago' which is an obligation on firms. By this, the sellers will need to become responsible towards the society and standards. "Market is changing therefore we will also need to play an essential role. Now we have to think in terms of standards," he said .
The knowledge paper prepared by TCS on "Adapting to the Digital Era Consumer- Roadmap for Multichannel Retailing' was also released during the event. The paper talks about the current state of multi-channel retailing, among other things.