Micromax founder Sharma to launch new phone brand
By Bollam Sridhar Ganesh | Vjmedia Works | November 14, 2014
The proposed company, Yu Televentures, will import handsets from China and sell in the Indian market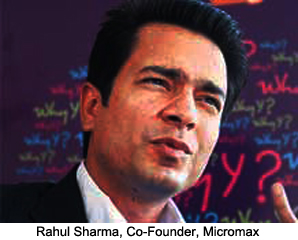 Rahul Sharma, co-founder of the most successful homegrown mobile handset maker, Micromax, has incorporated a new company in which he will control 99.9 per cent stake. The company plans to launch a new brand over the next few months.
The proposed company, Yu Televentures, will import handsets from China and sell in the Indian market, the promoter said in incorporation documents filed with the Registrar of Companies (RoC). Yu is the Pinyin romanisation of several Chinese family names.
The target customers of the new product will be the youth. Sharma has 19.58 per cent equity in Micromax Informatics, while his three other partners have similar stakes. Private equity funds Wagner, Sequoia Capital, Sandstone and Madison together hold a little more than 20 per cent in Micromax The remaining stake is with a couple of individuals.
Yu Televentures, incorporated on November 5, is virtually controlled by Sharma entirely. Equity of 0.1 per cent is held by two other directors: Vikas Jain and Sumeet Arora, also co-founders of Micromax.
Interestingly, the fourth Micromax partner Rajesh Agarwal, who went to jail in a case of bribery last year and is on bail, does not hold any equity in the new company.
The company will initially operate from the Micromax office, as noted in the RoC filing. Sharma did not comment on the development.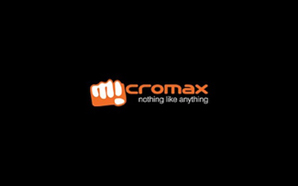 According to sources, Sharma started working on a project code-named Project Yureka almost a year ago. Besides devices, Sharma may also look at the services business separately through the new entity. There has been speculation that Sharma's venture may develop mobile devices on a modified version of the Android operating system and may have external partners for product development.
Micromax is the second largest smartphone maker in India with an 18 per cent share in the smartphone category while Samsung Electronics rules the market with 29 per cent share, as of end-June 2014, according to International Data Corporation (IDC).
Yu Televentures may carry out business of telecom equipment trading, manufacturing and services, it is noted in the RoC documents. It is also likely to be involved in import, export design, development of hardware and software in the telecommunications space.
In March this year, the Micromax founders had incorporated another company, Mobi Serve, which was majority owned by Vikash Jain and Sumeet Arora. Rahul Sharma was named a director in Mobi Serve. Both Yu Televentures and Mobi Serve have their registered office at the same address in Naraina Industrial Area Phase-II, New Delhi.