Micromax takes the Lava route with its YU brand
By Bollam Sridhar Ganesh | Vjmedia Works | December 19, 2014
Brand will compete with the likes of Xiaomi, Gionee, Oppo and Motorola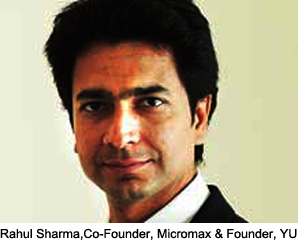 The much talked about Cyanogen smartphone were launched on Thursday in India by YU Televentures, a subsidiary of Micromax Informatics, the second-largest handset maker in India. The phone was launched under the new online brand YU. Owning two brands is not common among handset makers. Globally, handset makers operate one key brand and bring sub-brands under the umbrella brand.
This concept of brands for separate product lines was started by Lava International in 2012, when the S N Rai-founded company decided to create a separate brand for high-end smartphones. Thus Xolo, an affordable smartphone brand, was born in India.
Now, with its brand YU, Micromax is taking the path that Lava has travelled successfully. In a recent interview, Rahul Sharma, Micromax co-founder and founder of YU, said while Micromax was growing satisfactorily, its founders had realised the need to move into the connected world. YU, which will only be sold online, initially on Amazon, will run on the Cyanogen operating system as Sharma does not want to stick to just the stock Android anymore.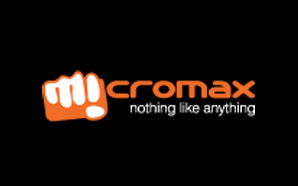 With aggressive pricing and rich specifications, Sharma believes that YU will disrupt the market. The first device, Yureka, sells for just Rs 8,999. Sharma has surprised the market by offering "free replacement or repair" at the user's doorstep. YU is essentially being developed to counter the dominance of a bunch of Chinese brands, including Xiaomi, Oppo, and the latest entrant Vivo, and also Motorola, which has claimed about five per cent of India's smartphone market within a year.
Not just handsets, Sharma will bring more devices, like smart shirts and other connected devices. In future, Sharma wants to build YU as an Internet company.
"It will be a business of connected devices in the connected world. The time is not far when you'll see us making all kinds of devices and services people use or may use or wear in daily life," Sharma told Business Standard in a recent interview.