MOPP Foods secures fresh angel funding
By Retail4Growth Team | July 02, 2020
Founded in 2019 by Geetika Anand Gupta and Gaurav Gupta, this Gurugram based start-up is currently operating 3 outlets in Gurugram and looking to expand to other parts of Delhi NCR in 6 months and other Tier 1 cities in the next 12 months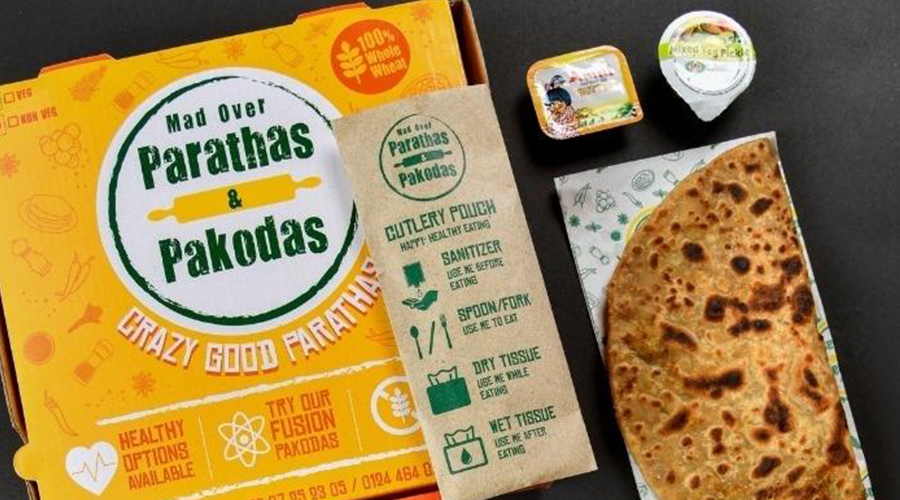 MOPP Foods Pvt. Ltd, which operates the brand
Mad Over Parathas & Pakodas, a QSR and food delivery brand, focused on popular Indian street food, parathas and pakodas, has raised angel funding. This round of funding has been led by Rahul Singh, Founder & CEO, The Beer Café.
Founded in 2019 by Geetika Anand Gupta and Gaurav Gupta, this Gurugram based start-up is currently operating 3 outlets in Gurugram and looking to expand to other parts of Delhi NCR in 6 months and other Tier 1 cities in the next 12 months. Start-up aims to top Rs 4 crore in revenue this financial year and plans to invest in excess of Rs 50 crore over the next 3 years with over 100 operational outlets.
"It took me nine months to study the market and research to find out the formula to make parathas and pakodas delivery friendly maintaining the crispiness and not letting them become soggy or oily. Nine months of hard work and research led to the birth of Mad Over Parathas & Pakodas," says Co-Founder and CEO, Geetika Anand Gupta.
Company is also planning to launch another brand focused around meals and curries only. Work is also in progress to launch more brands under the same umbrella. With this, the approach seems to be pivoting towards a multi-brand strategy competing against the likes of Rebel Foods and Box8.