Myntra clocks its best end-of-season sale
By Jim Hollen | July 05, 2016
It was the first high-pitched online sales event with marketing and advertising splash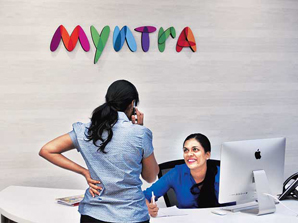 Myntra, online fashion platform and part of the Flipkart stable, has clocked its best end-of-season sales so far, Ananth Narayanan, chief executive, told Business Standard on Monday. Calling it an'end of reason sale', Myntra offered up to 80 per cent discount on thousands of products, over the weekend.
It was the first high-pitched online sales event, complete with marketing and advertising splash, after the Union government in March announced riders in the foreign investment norms for the e-commerce marketplace. One condition was "e-commerce entities providing marketplaces will not directly or indirectly influence the sale price of goods or services and shall maintain a level playing field". Companies were warned against any violation, too.
Narayanan, however, said this sale had nothing to do with any foreign direct investment condition.
"End-of-season sale is a reality for both offline and online retail companies. While most offline companies offer those clearance sale for six weeks, we did it for only two days," the Myntra CEO reasoned. Myntra holds an end-of-season sale twice a year — January and July.
He says Myntra is focused on profitability and not so much on discounts. Already unit-wise profitable, the company is targeting full profitability in the next financial year.
The two-day sale was two times the value of revenues earned through the previous end-of-season in January, the CEO said. Compared with the non-sale days, the numbers were up 23 times.
Also, he said, an end-of-season sale is "a huge customer acquisition channel for the company". Around 30 per cent of the transactions came from new ones. Estimates suggest most new customers would shop through the year on the platform. Around 80 per cent on Myntra are repeat customers.
Among the other statistics thrown up during the two-day sale include three million orders placed and 7,000 orders a minute at peak time.
Narayanan says the experience of it all meant more than the numbers. How some 200 employees worked together and stayed up at night to make the event successful was more important, he said.
Although neither the app nor the site crashed, Myntra had under-estimated the traffic, Narayanan said when asked about the lesson learnt.
The app generated as much as 90 per cent of the revenue; the website gave the remaining 10 per cent.
And, Myntra is not going back to its once-tried app-only strategy. "After all, 10 per cent is 10 per cent, and may well grow to 15 per cent or more," said Narayanan.

FIRST SPLASH AFTER FDI RIDERS
Myntra offered up to 80% discount on thousands of products, spread over July 2 and 3
It was the first high-pitched online sales event with marketing and advertising splash
This had been done after the Union govt in March announced riders in FDI norms for e-commerce
Myntra chief Ananth Narayanan, however, said this sale had nothing to do with any foreign direct investment condition
According to him, Myntra is focused on profitability & not so much on discounts