Myntra plus Jabong may help Flipkart win the game
By Jim Hollen | July 27, 2016
It\'s a wise deal, according to analysts, as fashion is increasingly turning out to be the route to money-making, profitability and success for online players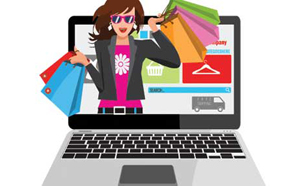 More than two years after Flipkart founders Sachin Bansal and Binny Bansal had announced acquisition of fashion portal Myntra at a high-street restaurant in Bengaluru, the action shifted to New Delhi's Connaught Place for a similar deal on Monday night. While the Bansals had bought Myntra for $300 million in May 2014 to go strong in fashion, they have acquired German investor Rocket Internet-backed Jabong for $70 million to stamp out competition in the high-margin fashion space.
It's a wise deal, according to analysts, as fashion is increasingly turning out to be the route to money-making, profitability and success for online players. Not a surprise then that well past dinner time, at around 11 pm, the large conference room of Khaitan & Co, legal advisors to Flipkart, turned into a party place where congratulatory messages came thick and fast. The deal that promises to make Flipkart a leading force in fashion segment — estimated at about Rs 3 lakh crore — came after hectic weekend parleys. About 12 persons representing legal teams, merchant bankers and advisors agreed on the deal while the Bansals called in to say "well done".
If in 2014, Flipkart had scripted the Myntra deal with an eye on competition from Amazon, this time too it is believed to have kept the same rival in mind. Vinay Joy, associate partner at legal firm Khaitan & Co, said the deal was all about synergy at a time when Amazon is trying to grow strong in fashion vertical and entering new categories. Recently, Amazon announced fresh investment of $3 billion and the global giant has often said that it has an open cheque book for India. Consolidation in the space makes a lot of sense as "Flipkart will become the go-to site for fashion," Joy added.
Flipkart CEO Binny Bansal stated that the company has created the biggest fashion shopping destination through acquisition of Jabong, a portal that has been on the block for long. "Myntra and Jabong are all set to define the next generation of online shopping offering the best of brands to Indian consumers," according to Bansal.
Devangshu Dutta, chief executive at consultancy firm Third Eyesight, reasoned that the internal DNA of Jabong and Myntra were more merchandise-oriented than trading-oriented, a differentiation that is of significance to go big in fashion. The fact that fashion is a high-margin sector would mean that any player doing well in this space would make money that much quicker, he said. The margins in fashion could go up to as much as 50 to 60 per cent in case of own labels and at least in low two digits in other formats of fashion, Dutta pointed out. In contrast, margins in electronics are at low single digit.
Kunal Bahl, CEO of Snapdeal, which was seen as a frontrunner in the race to acquire Jabong, however, told Business Standard in a recent interview: "I look at net margin; fashion in India is also sold with plenty of discounting. Selling shoes on a deep discount is like selling mobile phones." Snapdeal already has a fashion portal Exclusively.in under its banner.
It may take a while for Flipkart plus Myntra plus Jabong to beat physical retailers which are strong in fashion space, but as Arvind Singhal, founder, Technopak, summed up, with the latest deal, Flipkart has prevented Jabong from turning a threat if it was to be acquired by a powerful player. "It's a very intelligent deal," said Singhal.