Neighbourhood stores drive super-premium FMCG product sales
Vjmedia Works | September 08, 2014
Super-premium products account for about eight per cent of the country's Rs 2.18-lakh-crore FMCG market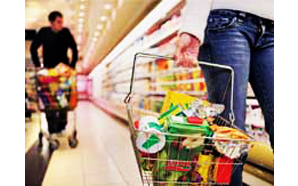 A special-edition pack of Cadbury Glow chocolates costs Rs 2,000 - and it sells, too. That might sound unusual for a common Indian consumer but super-premium products like these account for about eight per cent of the country's Rs 2.18-lakh-crore fast-moving consumer goods (FMCG) market and are growing at a faster rate than the premium segment. More surprising, it is not modern trade that is fuelling these products' growth; high-end 'independent kirana stores', local grocers and chemists in posh localities drive sales for this segment.
The trend, of course, is not uniform across the country. Its demand is limited to local mom-and-pop stores at top locations, or areas in metro cities and top 100 towns where the clientele is dominated by high-networth individuals, double-income-no-kid families and globetrotters.
"It is a myth that super-premium food trade happens through modern trade outlets. You will be surprised to know that 80-85 per cent of imported food business takes place in high-end traditional outlets," says Amit Lohani, founder-director, Forum of Indian Food Importers.
A July study by global research firm Nielsen adds credence to Lohani's statement. It shows 78 per cent of super-premium FMCG products, which cost more than double the normal products in their category, are sold at local chemists and grocers - even paan shops. The country's super-premium market, estimated to be worth Rs 17,683 crore at present, is growing at a compound annual rate of nine per cent. Interestingly, the growth rate for premium products, usually priced 20-70 per cent higher than normal products, is slower. The Rs 41,067-crore premium FCMG market is expanding at a CAGR of six per cent, shows the Nielsen study. The sales trend for these products is similar to the super-premium category. About 90 per cent of these are sold at kirana shops.
Cadbury Glow, the most expensive product launched by chocolate major Mondelez a couple of weeks ago, will primarily be pushed through the traditional trade channel. Mondelez India Director (chocolate & media) Siddharth Mukherjee said the company would target high-end independent retail outlets, hotels, airports and departmental stores in big cities, for its super-premium Cadbury Glow. There are many reasons for choice of high-end traditional stores. According to executives at Dabur and Emami, which are examining their respective super-premium product portfolios for a possible entry into the segment, high-end such stores have loyal customers. Also, these outlets have positioned themselves as providers of exclusive and premium products.
"Consumers looking for such products usually go to these stores because of the trust factor. However, the segment is primarily dominated by imported products so far," said the Emami executive.
"Some of these outlets are small. Their size is between 500 sq. feet and 3,500 sq. ft, depending on the catchment area and the retailer's ambition. Dorabji in Pune, for instance, expanded rapidly. From one small store, the outlet is as big as a mall today. In contrast, the stores in Delhi's Khan Market or INA market continue to be small but the business they do is huge. You will typically find embassy cars parked in these markets and people with lists placing their orders. They might not have the space to display merchandise the way a modern trader does but people travel miles to buy products from them. I can't imagine importers doing business without these stores. The range they have is phenomenal," said Lohani. The owner of such a general store at Delhi's Khan market says he has some customers who have been buying from his store for the past 15 years. "Some even come from outside of the city. Some call to confirm availability and some to place pre-booking orders," he added.
"I see these iconic outlets as followers of modern trade and gourmet stores. Yes, they do have a loyal clientele, given the customers they cater to - most of them well-heeled, widely travelled and with knowledge of global trends. But these stores are few. At best, 15 or 20 in each big city. These outlets do not bank on a great shopping experience; they are mostly into home delivery. But their range is broad - from food to personal care and grocery products - which allows them to do a decent amount of business every month," said Mohit Khattar, managing director & chief executive of Godrej Nature's Basket, a chain of gourmet stores that stocks imported food and grocery products.
According to the Nielsen study, about 40 per cent of super-premium products at present are sold in metro cities, while Tier-I towns account for about 25 per cent, semi-urban centres 19 per cent and rural areas the remaining 17 per cent. By comparison, for the premium segment, rural centres account for about 26 per cent of sales and their share is growing at about 12 per cent a year. For the super-premium segment, the rate of growth is similar in all markets - between eight and 10 per cent - while the overall FMCG market is growing at around 10 per cent annually.