No big gain for Bharti in Walmart break, say experts
By Ishita Ayan Dutt & Avishek Rakshit |Kolkata| Business Standards | Vjmedia Works | April 29, 2014
Last October, Bharti and Walmart announced they were calling off the six-year equal venture and that the US retailing giant would take over Bharti's 50 per cent stake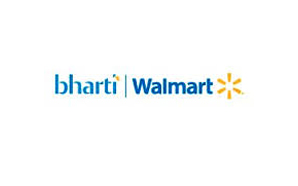 Bharti Enterprises does not seem to have made windfall gains from selling (for $100 million) its 50 per cent stake in the wholesale retailing joint venture (JV) business it had with US-based Walmart, say consultants and bankers.
Last October, Bharti and Walmart announced they were calling off the six-year equal venture and that the US retailing giant would take over Bharti's 50 per cent stake. Walmart also ended the joint venture, franchise and supply agreements with Bharti Retail for Easyday stores.
Beside the amount paid for the stake, Walmart, in its latest annual report, said it had written off debt and investments in the retail business (Bharti Retail) to the tune of $234 million (Rs 1,400 crore) and recorded a net loss of $151 milion (Rs 900 crore).
"Bharti made an equal investment in the JV and some of the money must have been written off because of losses. On the whole, it (valuation) does not look to be high and does not mean Bharti has made windfall gains," said Arvind Singhal, chairman of Technopak Advisors.
"Walmart wrote off the debt because both parties wanted to run the business independently and not use each other's assets. So, any one party should have used the assets," Singhal said.
Added an investment banker, who did not want to be named: "What Walmart bought was physical infrastructure. What they bought included warehouses, trucks and stores. I think they have paid a decent price for the assets. They have been involved in the business since the beginning and known everything inside out."
Walmart runs 20 cash and carry outlets in the country as Best Price Modern Wholesale stores and Bharti operates 210 multibrand stores called Easyday.
At the time of calling off the JV, both parties said Bharti would acquire the compulsorily convertible debentures held by Walmart in Cedar Support Services. This investment became a controversial issue as it was probed by the Enforcement Directorate for alleged violations of the Foreign Exchange Management Act.
The world's largest retail chain had earlier suspended many top executives in India, including its chief financial officer, coinciding with the US probe into allegations of violation of the Foreign Corrupt Practices Act there, an anti-bribery law, across markets such as in Mexico, India, Brazil and China.
Last year, Walmart India chief executive Raj Jain quit, in a sudden development of events. He was later replaced by Krish Iyer.