Ommyra forays into FMCG retailing with new lifestyle range
By Nabamita Chatterjee | Vjmedia Works | March 03, 2017
The brand is aiming at pop up retail space related to jewellery segments and has also commenced operations with a variety of Ayurveda products.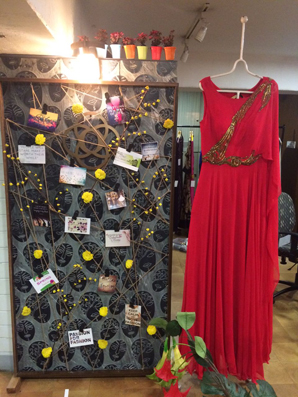 Ommyra, the multi-designer boutique which is the brain child of Kolkata based fashion designer Seema Agarwal, recently also added the FMCG section in her store with Sri Sri Ayurveda products. She believes that a healthy mind and body is the root point of everything beautiful and thus it translates into the style and fashion one carries.

Seema shares, "We are gradually aiming at making Ommyra a one stop destination for all your needs. Be it luxury products like silver or costume jewellery or designer couture, or your daily needs ranging from effective herbs to personal care products, food and nutritional merchandise. It is our small effort in reaching out to the potential customers who believes in the goodness of Ayurveda in its truest form. In this regard I would also like to mention our new concept couture called 'Break Free' and as part of it we launched our spring summer collection 2017 in collaboration with 4 powerhouses of talent - A Bling story, a pop up retail for silver jewellery launched by designer Akriti Sangvi having traditional and contemporary designs in necklace, earrings, rings, and bracelets. Ayushi- genuine leather bags for all occassions by Ayushi, Madasasa, a designer wear collection launched by Swati Bajoria which is a blend of tradition and modernity, and Prahnaaya, a designer wear collection by Preeti Ghosh and it is an indo fusion styles created in hand woven textiles in various cuts and styles."

The 1000 sq. ft. store of Ommyra is mainly divided into three sections having the Clothes, Jewellery pop ups and the Ayurvedic range. To add on the feel of the modern yet traditional look the décor is done up by the artist Aradhana Dalmia who is an art curator and created beautiful wall art work for Ommyra.