Panel discusses way forward for best in store practices
By Retail4Growth Team | March 15, 2019
Day 2 of In Store Asia 2019 had a lively and highly engaging panel discussion on 'In-Store displays: The Buying Evolution & Market Scenario'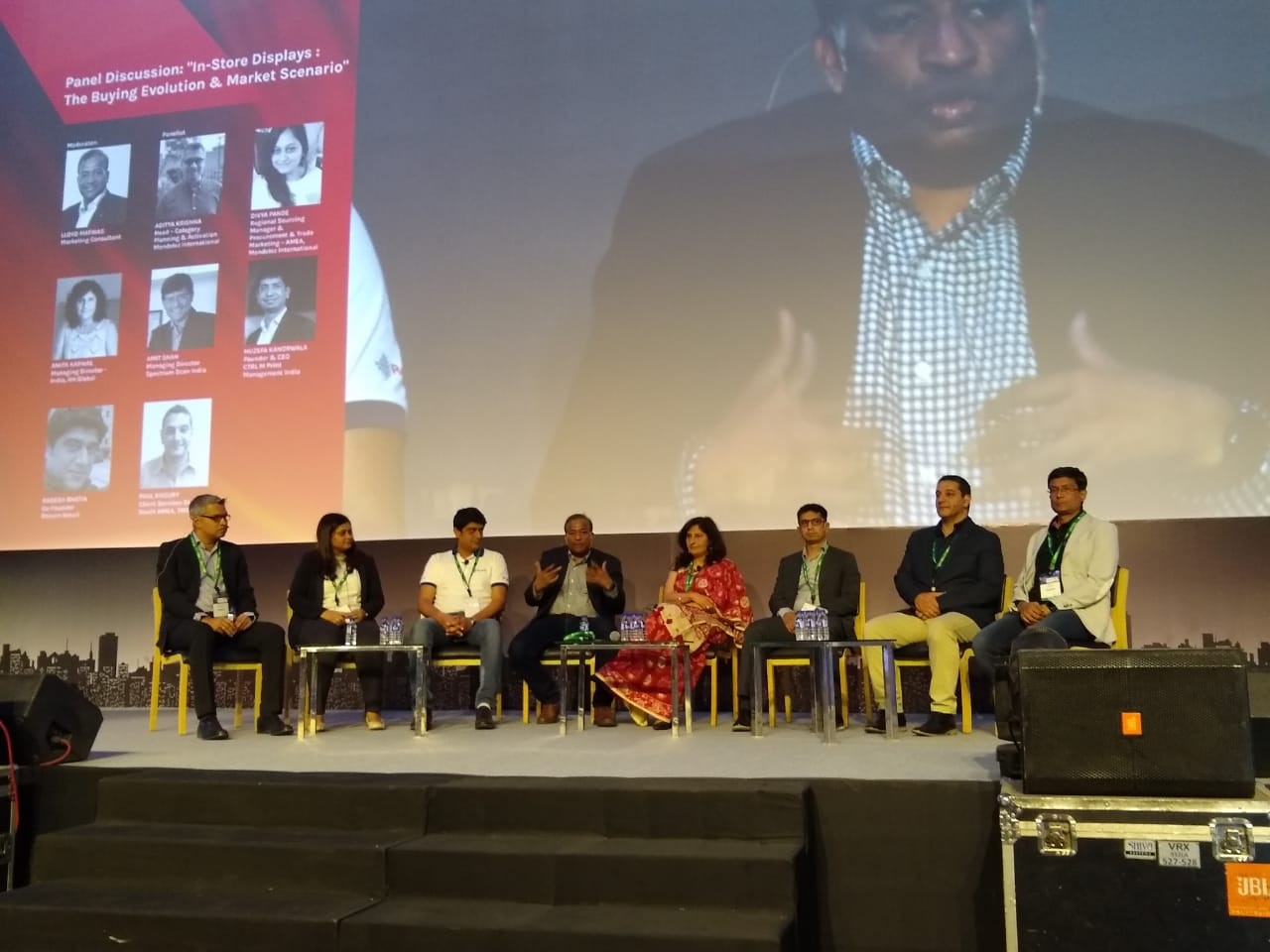 An engaging panel discussion on "In-Store displays: The Buying Evolution & Market Scenario" was one of the highlights of the 2nd day of the In Store Asia 2019 being held in Mumbai during March 14-16.
Moderated by veteran marketing consultant Lloyd Mathias, the panel discussion had an interesting line up of participants that included Aditya Krishna, Head – Category Planning & Activation, Mondelez International, Divya Pande, Regional Sourcing Manager Procurement - Trade Marketing & BTL, Mondelez, Amita Karwal, MD, HH Global, Paul Khoury, Client Services Director – South AMEA, TMS Global, Ragesh Bhatia, Director, Renam, Amit Shah, Director, Spectrum and Huzefa Kanorwala, Founder & MD, CTRL M Print Management India.
It was a thought provoking exchange of ideas between people representing various sides of the industry, namely the brands (the client), the buying agencies and the solution providers. While Aditya Krishna, from Mondelez International expressed the need for stunning brand displays and spoke about the pressure on marketers to stand out in stores and do something that has not been done before, Ragesh Bhatia, Director, Renam highlighted the importance of going beyond consumer buying to consumer experience of the brand. Amita Karwal, MD, HH Global talked about the trend of moving beyond a transactional relationship between the client and the vendor partner and the need for greater transparency, optimization and innovation in the whole POS buying process. Amit Shah of Spectrum Scan talked about how rural markets were evolving and changing at a fast pace and how it was important to know the pulse of the local consumer. The stimulating discussion touched on some very critical aspects of managing in store brand visibility such as category dynamics, data and metrics, ROI in store visibility, role of the procurement department in ensuring smooth process, management of wastage and sustainable processes, role of merchandising in the GT space, utilization of in store space and more and left the audience with a lot to chew on.