Paswan urges industry, retailers, consumers to build mutual trust
By VJ Media Bureau | Vjmedia Works | August 08, 2014
Industry should concentrate on improving standards and become internationally competitive, says minister in his address at'Massmerize 2014'
'Massmerize 2014 -- Sustainable Growth in Uncertain Times', organised by Federation of Indian Chambers of Commerce and Industry (FICCI) was inaugurated by Ram Vilas Paswan, Minister for Consumer Affairs, Food and Public Distribution, in Mumbai on August 7. Delivering the inaugural address, Paswan observed that it was for the first time that he saw representatives of industry, retailers, and consumers share a common platform. He called upon them to use the opportunity to put aside their differences and create a climate of mutual trust. Presently, each one tended to work in isolation, while in reality all three were interdependent, he said.
The minister highlighted the need to remove the ambiguity surrounding dissemination of product information and consumer rights. Despite the fact that today's consumers are brand conscious rather than price conscious, they have different degrees of preference and it is industry's duty to help them identify the most appropriate product for their needs. In order to work toward the national interest, industry must empathise with consumers. In return, consumers must try and understand the problems that industry is facing in these uncertain times, he said.
Speaking about food availability, the minister informed the gathering that the country was facing shortage only in onions, potatoes and tomatoes due to the off-season. The government is working on creating adequate storage facilities to address this situation. One hurdle is that different states have different legislation. He felt that GST if implemented will be a dream come true, because then there will be a common national market that will benefit both consumers and producers.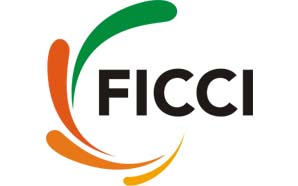 Paswan was of the view that Indian industry should concentrate on improving standards and become internationally competitive. He compared industry and consumers to the two wheels of a chariot; when both work in tandem, the entire country will move forward. He concluded by saying that his government was trying to create positive change in the interest of Indian consumers.
Presenting the industry perspective, Shantanu Khosla, Core Member, Retail Committee, FICCI and Managing Director, Procter & Gamble India, observed that while the consumer goods industry is large and the most penetrated in the country, its penetration is still the lowest in the world. The various projections for the consumer goods industry all forecast that the opportunity for growth is tremendous. This also brings with it significant responsibility. In his view, industry exists fundamentally to serve the consumer, and if it succeeds in improving her life a little bit each day, it will lay the ground for genuine trust.
Welcoming the minister, Jyotsna Suri, Senior VP, FICCI, mentioned that Massmerize is a unique platform to have retailers as distribution drivers, and FMCG players as manufacturers, together. "The Indian retail market is poised to reach US$1.3 trillion by 2020, and the FMCG sector is the most matured industry of India," she said.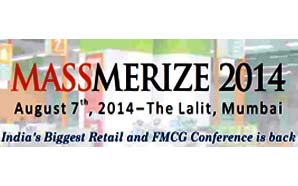 Jai Sinha, MD, Strategy &, India, invited the minister to release a report titled'Creating Synergies, Erasing Boundaries', that highlights the value of collaboration and how it can be done. Borrowing from the popular adage, he said he followed the principle of'Grahak Devo Bhava'.
Other speakers at the inaugural session were Bijou Kurien, Chair - FICCI Retail Committee and A Didar Singh, Secretary General, FICCI. "We will continue to ensure that we all work together to improve the Indian economy, in particular the youth employment which is required here," was Dr Didar Singh's commitment, as he brought the session to a close.
Earlier, in a panel discussion about the report, members deliberated on how FMCG firms and retailers could collaborate to create a win-win situation. Nikhil Bhandare, Co-Lead -- Consumer and Retail Practice, Strategy&, India, spoke about how both sectors were facing challenging times. With a plethora of retail channels, customers were spoilt for choice. There was pressure on FMCGs and retailers to get the right product on the right shelf at the right time. Hence there was merit in collaboration.
Other panellists included Sundeep Malhotra, CEO, Homeshop 18; Sunil Kataria, COO, Sales Marketing and SAARC, Godrej; Devendra Chawla, CEO -- Food Bazaar, Future Group; K Radhakrishnan, Director, Aligned Business Partners; and Asitava Sen, Head FAR India, Rabobank Group. All of them presented the perspective from the point of view of their respective industries. One common point that emerged was that in the era of modern trade, collaboration presented a big opportunity.