Petoo is in expansion mode, Aims to open total 60 outlets by end of the June year
By Rita G Chauhan | May 02, 2018
Petoo, homegrown QSR chain is scaling up its presence across India. The brand has plans to open total 60 outlets by end of the June.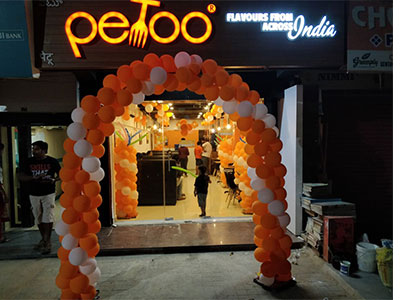 Petoo, a Bangalore-based leading QSR chain which is owned by Kinematic Foodtech Pvt launched its new outlet. The brand has opened this outlet at Inorbit Mall, Bangalore in a move to expand its presence in South India. Spread over 260 sq ft area, the outlet has acquired 80 sq ft for kitchen while rest is used for sitting and display. "Although it is a takeaway store but is designed so well and people will definitely love to spend time here," said Amit Kumar Singh, AVP, Petoo Retail.
The brand is planning to open more outlets especially in South. Ritesh Diwedi, CEO Petoo shared, "We have started in 2015 and launched our 1st store in Dec 2016 in Koramangala, Bangalore. We saw the outlet growth in the right direction and decided to launch many outlets. We started franchising in July 2017 and till now have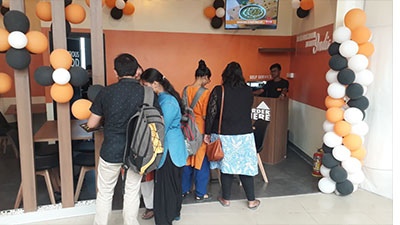 been successful in on boarding 80+ franchises across India." He explained further, "Our major expansion is planned for main cities in South for now including Bangalore, Hyderabad and Tier - II cities of Karnataka and AP & Telengana. Our outlets are also operational in other cities including Varanasi (2 stores) Lucknow (1), Kanpur (1) and Allahabad (1)." "We're fun place, we're young and quirky, we like people to play games while they wait for their food with a very comfortable sitting, bright lighting and light music adds estra to the buds of our customers," he added.
Currently there are20 live stores, while the company is targeting to open total 60 outlets by end of the June. Telling more about expansion strategy, Diwedi said, "We are planning to go slowly with new markets and will launch more outlets in Pune, Kolkata, NCR and Bhubneshwar in the next quarter."
He concluded, "So far response we have got from our customers proves that our entry into this business is right and the further journey is going to be very exciting."