PremjiInvest bets big on retail
May 08, 2014
Picks up 8% stake in Future Lifestyle Fashions for Rs 125 crore, showing its increased willingness to invest more in the $400-billion Indian retail sector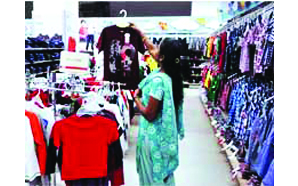 PremjiInvest, the private equity (PE) firm owned by Wipro Chairman Azim Premji, stuck yet another deal this week in the retail segment by picking up eight per cent stake in Kishore Biyani's Future Lifestyle Fashions for Rs 125 crore, thus showing its increased willingness to invest more in the $400-billion Indian retail sector even after the Subhiksha debacle.
In the last few months, PremjiInvest - with its billion dollar corpus - has invested in online retailer Myntra, Tata group's retail firm Trent, ethnic apparel and furniture firm FabIndia, retail apparel brand Koutons and in apparel store chain Shoppers Stop. It has also invested in the preference shares of Tata Capital, which is selling financial products to retail customers.
"The company has made fairly good investments after Subhiksha. They have a huge corpus and have picked up a good companies in the recent days. Picking up the right companies is a big task in India now," says a banker.
In one of its first investments, Premji has lost close to around Rs 300 crore as the Chennai-based retailer Subhiksha imploded. A court battle in Madras High Court between the promoter of Subhiksha and Premji did not elicit any relief to the fund.
"They believe in Indian retail and consumption story strongly, whether it is e-commerce or brick and mortar retail. When we talk about consumer, consumption habits will not change dramatically. In that context, they are looking at these sectors," says a senior professional close to PremjiInvest operations. He attributed these factors as reasons the PE firm picked up stake in Trent, Future Lifestyle, Shopper's Stop, so that it get a slice of retail sector. PremjiInvest did not speak on the issue in spite of repeated attempts to reach them.
"Though they made losses in Subhiksha, they believe Indian retail story is intact and since China is growing tremendously in retail. If we can replicate that growth in India, it will be phenomenal," says he.