Private dairy player Prabhat expanding cheese and paneer capacities
By Marthy Barmejo | Vjmedia Works | June 02, 2015
The new lines are expected to start commercial production by FY16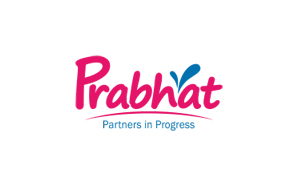 Maharashtra-based private dairy player Prabhat Dairy, is setting up new production lines for value added dairy products like cheese, paneer and shrikhand at its Shrirampur facility in Ahmednagar district of Maharashtra with an investment of Rs 391 crore through its subsidiary Sunfresh Agro Industries Pvt ltd.
The company said that this was a part of ongoing line expansion. The new lines are expected to start commercial production by FY16. Investment on the cheese factory is around Rs 30 crore. The Shrirampur facility already has automated production facilities with an aggregate milk processing capacity of 1.5 million litres per day at the moment.
Vivek Nirmal, joint managing director, Prabhat Dairy, said, "Our facilities are in close proximity to our milk procurement region as well as target market and we have in-built capacities to expand retail consumer product offerings and introduce high growth products such as mozzarella cheese, cheddar cheese, processed cheese, paneer (cottage cheese) and Shrikhand. Cheese is the fastest growing segment in the domestic dairy and milk products industry."
He further added that the cheese market grew by around 20 per cent CAGR, to reach Rs 5000 crore in 2013-14 from Rs 2600 crore in2009-10. "Growth was mainly driven by the urban population, which accounted for about 80-90 per cent of the total cheese consumption in India," Nirmal claimed, adding that as a part of the company's strategy, it would continue to invest in increasing our manufacturing capacities for its existing dairy products as well newer products.
Prabhat, which currently sells s retail consumer products under Prabhat, Flava and Milk Magic brands, plans to focus particularly on high margin products.
While milk prices have remained stable for over a year now, they are expected to rise in the coming years, by 7-8 per cent CAGR over the next three years, primarily driven by an increase in fodder prices, which in turn, are expected to be driven by a similar rise in minimum support prices of key crops, Prabhat feels. The company's retail consumer products include pasteurized milk, UHT milk,dairy whitener, milk powder, lassi, curd (dahi), chaas and clarified butter (ghee), flavoured milk, and sweetened condensed milk sold under the Prabhat, Flava and Milk Magic brands, respectively.
As of February, 2015, the company's milk collection facilities included more than 450 milk collection centres, over 15 milk chilling plants and over 80 bulk milk coolers.
Besides retail sales, Prabhat Dairy is one of the leading suppliers in India of specialty ingredient products to reputed consumer product companies such as milk powder for baby food to Abbott Healthcare Private Limited and sweetened condensed milk to Mondelez India Foods Private Limited.