Pumpkart.com to expand retail footprint
By Marthy Barmejo | Vjmedia Works | November 04, 2014
Company mulls to open stores in Ludhiana, Bengaluru, Delhi and Pune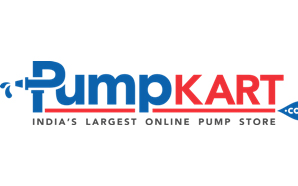 Having opened its first offline store of water pumps in Chandigarh, Pumpkart.com is planning to increase its retail footprint across India. The company is mulling to open stores in Ludhiana, Bengaluru, Delhi and Pune. The company, which launched operations four months ago, is the first portal to offer water pumps online. The company has tied up with over 20 manufacturers.
K S Bhatia, Founder, Pumpkart.com, said: "We have plans to increase our retail footprint besides online retail presence. We would open four more stores in major cities such as Ludhiana, Bengaluru, Delhi and Pune as a part of backward integration."
The company is also in talks with venture capital funds of $15 million, said Bhatia.
He said: "We will soon be coming up with a mobile application which would help users procure household and commercial pumps easily."
To make shopping an easy experience, it provides its customers with a simple and easy single-step checkout process, multiple payment options